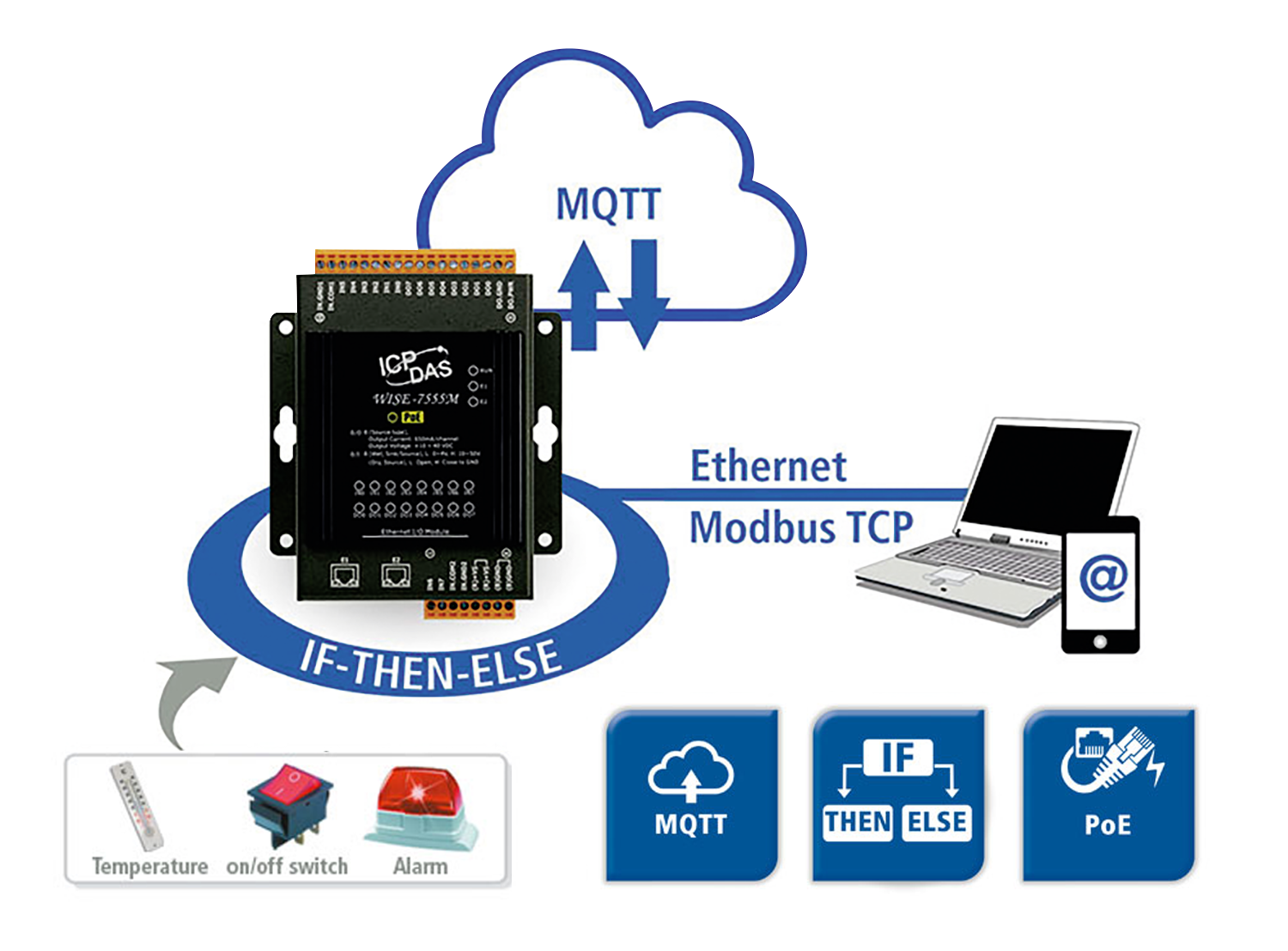 Small control tasks made simple
Ethernet I/O modules of the WISE‑7500 series:
From electrical signal to smart sensor/actuator
"If the motor has started and the temperature is greater than 90 °C, then switch on the cooling and send an alarm email to the technician." These and similar "control tasks" can be performed by the Ethernet I/O modules of the WISE-7500 series.
They are easily configured via a browser and eliminate the need for a complex PLC or a host PC with control software. The WISE-7500 series has a built-in logic engine that offers extensive measurement, control, diagnostic and reporting functions. These include IF-THEN-ELSE decisions that are event- or time-controlled. Internal registers for "calculated" channels are also available. The Rule Engine processes all local signals and additionally signals from up to 8 other WISE modules in the network (P2P mode). If required, the I/O modules communicate with higher-level process and control systems via Ethernet and Modbus TCP protocol.
Easy connection to IIoT applications is possible, as all I/O data is available via MQTT protocol and publish/subscribe mechanism. Thus, the WISE-7500 modules turn a few measurement and control lines into a real smart sensor/actuator. The Ethernet I/O modules offer various combinations of digital and analogue inputs and outputs and are already operational as a PoE PD device when the Ethernet cable is plugged in. With its compact metal housing, DIN rail mounting and wide temperature range from -25 °C to +75 °C, the WISE-7500 series is suitable for a wide range of industrial applications.