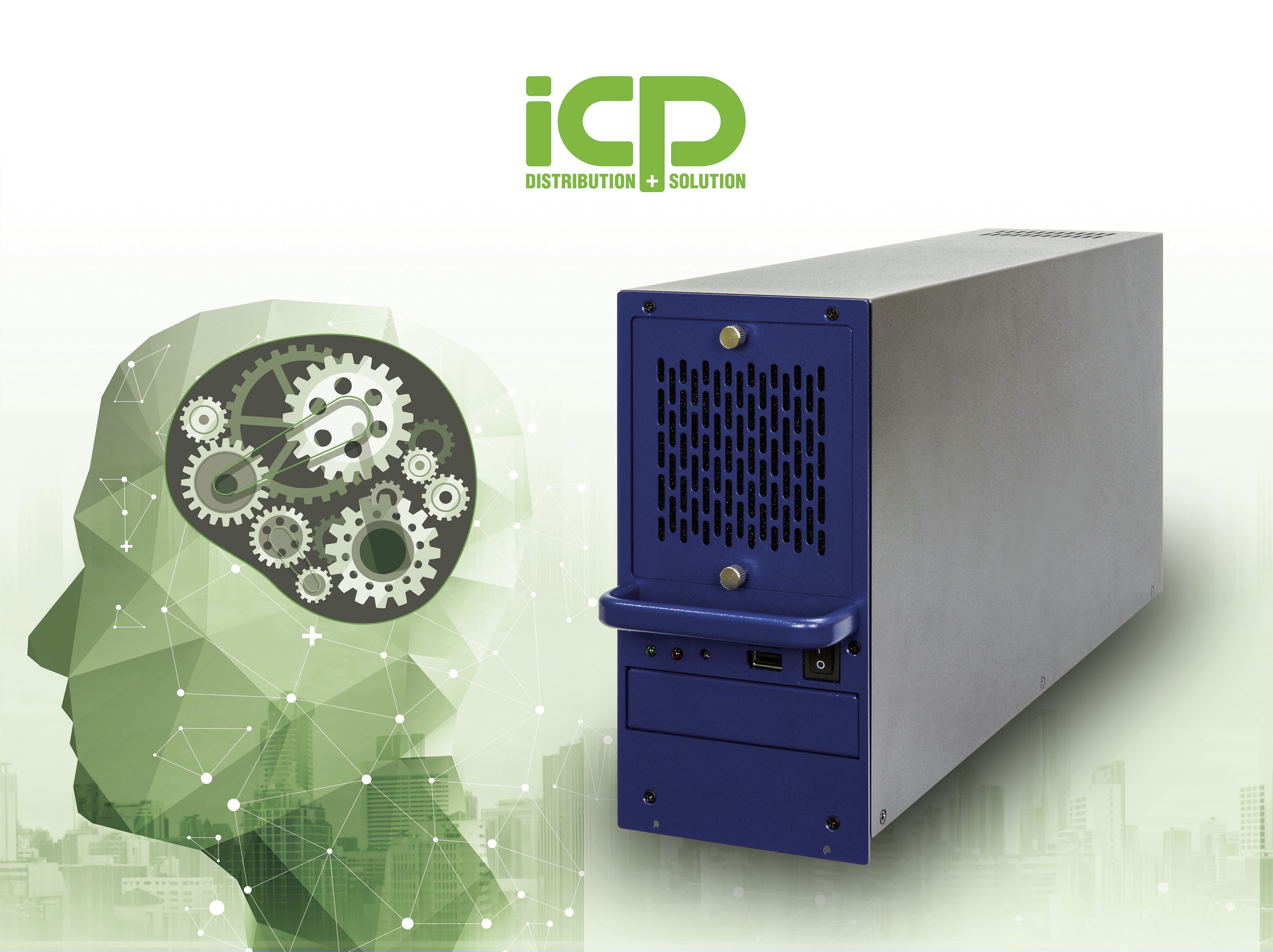 5U 19-inch Rack IPC with XEON®‑computing power
The RACK-500AI-C246 from ICP Germany offers XEON® computing power, space for FPGA, VPU or TPU accelerator cards and up to four systems side by side on a 19-inch carrier tray . It can be used to realise applications from automation, robotics, image processing, control technology and AI.
The RACK-500AI-C246 consists of a navy blue 5U 19-inch chassis with a size of 440 x 110 x 221 mm (L x W x H). The computing unit consists of the SPCIE-C246 PICMG1.3 single board computer card with Intel® C246 server chipset and an Intel® Xeon® E-2176G Hexa Core processor with a base clock frequency of 3.7 GHz and a turbo frequency of 4.7 GHz. Four 288 pin DDR4 SDRAM slots can accommodate up to 64 GB of memory with or without ECC error correction. 2x 8 GB ECC memory are pre-installed at the factory.