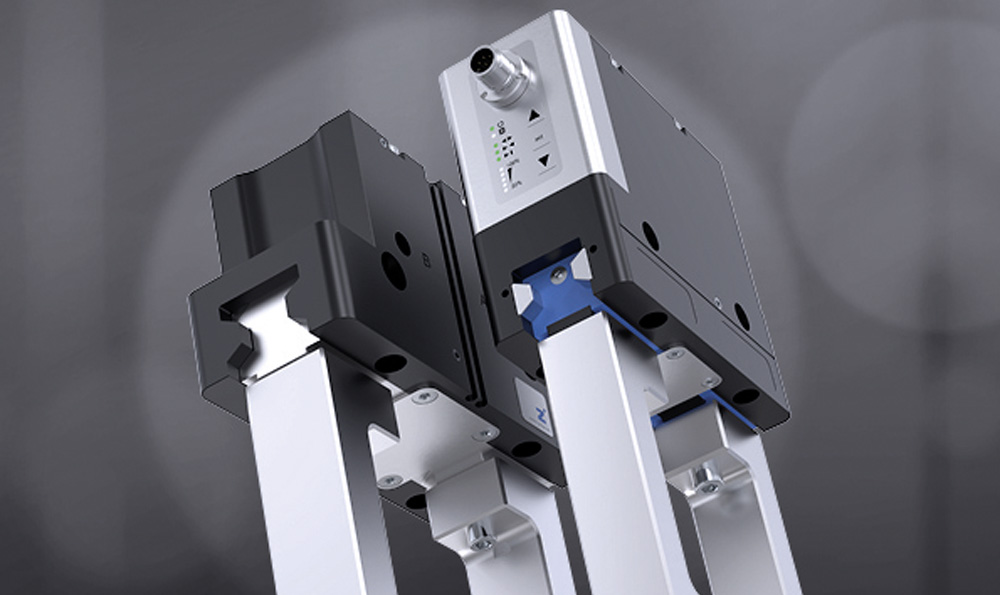 New Grippers with steel and aluminum linear guides
The Zimmer Group has added a new pneumatic model range to its technology-leading 5000 series of premium grippers – in addition to the existing models with steel linear guides, versions with aluminum linear guides are now also available.
The peculiarity of the new gripper models is the aluminum linear guide making them particularly interesting for price-conscious customers who do not want to sacrifice Zimmer proven quality.
Technically, the GPP/GPD5000AL grippers exceed all T-slot grippers with their aluminum linear guides and are at least equal to grippers with multi-tooth guideance in the market environment. With its uncompromising quality "Made in Germany", Zimmer guarantees up to 15 million cycles without maintenance. The gripper series 5000 was designed for real universal use and provides a number of features depending on the model (pneumatic, pneumatic-electric, all-electric grippers speed, high gripping forces, large jaw length). Depending on the models, the grippers are available with a tightness class from IP40 to IP67 and can be exchanged with maximum accuracy for maximum system availability. Newly developed magnetic field sensors allowing to be inserted from the side. The sensors can therefore be easily exchanged without dismounting the entire gripper. Another advantage is that they do not protrude beyond the C-groove. The grippers can be mounted flush side by side. Compared to the predecessor sensor model, the switching characteristics are the same. ▪ ds

Find out more now!
Motek 2018
Hall 3, Booth 3405
Stuttgart, 8. - 11. October 2018