Industrial PC
Quality, service and
flexibility are decisive
The decision to use Kontron's KBox for KINEXON Brain was made in early 2017 after a brief market survey and positive feedback from customers already using Kontron's solution. Many solutions proved to be much larger and heavier than the KBox. In addition, they worked with active cooling, which makes reliable long-term operation difficult for flat, autonomous industrial trucks that move close to the ground coping with high dust content.
"The Kontron products, in contrast, were convincing due to their compactness and robustness as well as their scalability and fanless operation, which even works at surrounding temperatures of up to 60 degrees Celsius thanks to good passive cooling," explains Johannes Feldmaier, Product Manager AGV at KINEXON. The housing of the KBox is considerably better manufactured than comparable products and the arrangement of the interfaces is particularly practical. "In addition to the price/performance ratio, the customer-oriented support and overall service have also convinced us."
Kontron's KBox offers KINEXON the necessary interfaces for its AGV solution and is also shock-resistant – an important criterion for use in a robust environment. The solution was also convincing because Kontron has all the necessary certifications and was able to present a fully tested system configuration.
Today, the KBox is an integral part of KINEXON Brain and functions within the solution as a control computer that merges the different sensor data of an AGV. The system reliably supplies all required data even in continuous operation as well as with limited cooling and contamination. Thanks to its compact design, Kontron's KBox is also suitable for integration into flat, autonomous industrial trucks. This is an important aspect, as the space available for such an AGV is very limited.
"By using Kontron's KBox, we have succeeded in implementing one of the leading AGVs solutions for use in industrial environments within a very short time," concludes Johannes Feldmaier. "Thanks to the offered standards, the scalability and the available interfaces, KINEXON Brain can be easily integrated into the products of various vehicle manufacturers. This allows a large number of applications in various fields of application, for example in the field of intralogistics or in the future also in the service robotics area."
▪

ds

Find out more now!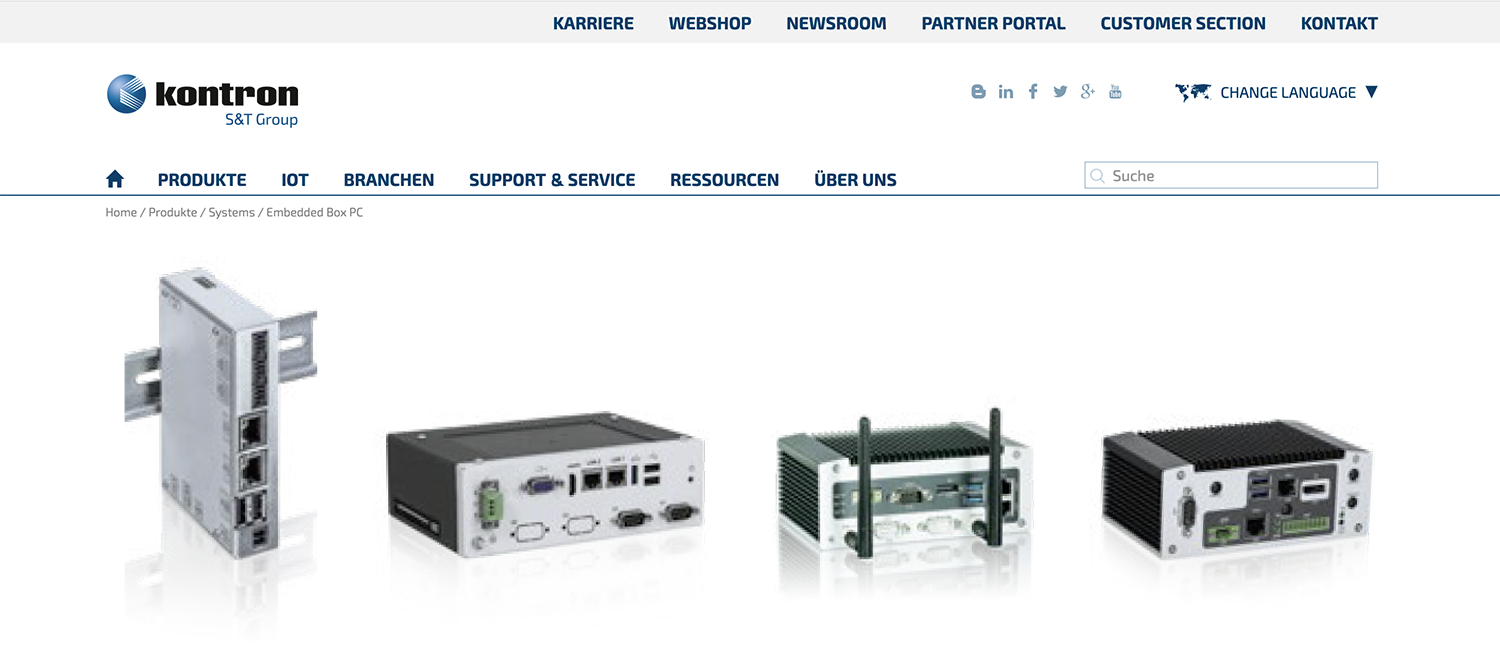 2020, February 25 - 27
Hall 1, Booth 478