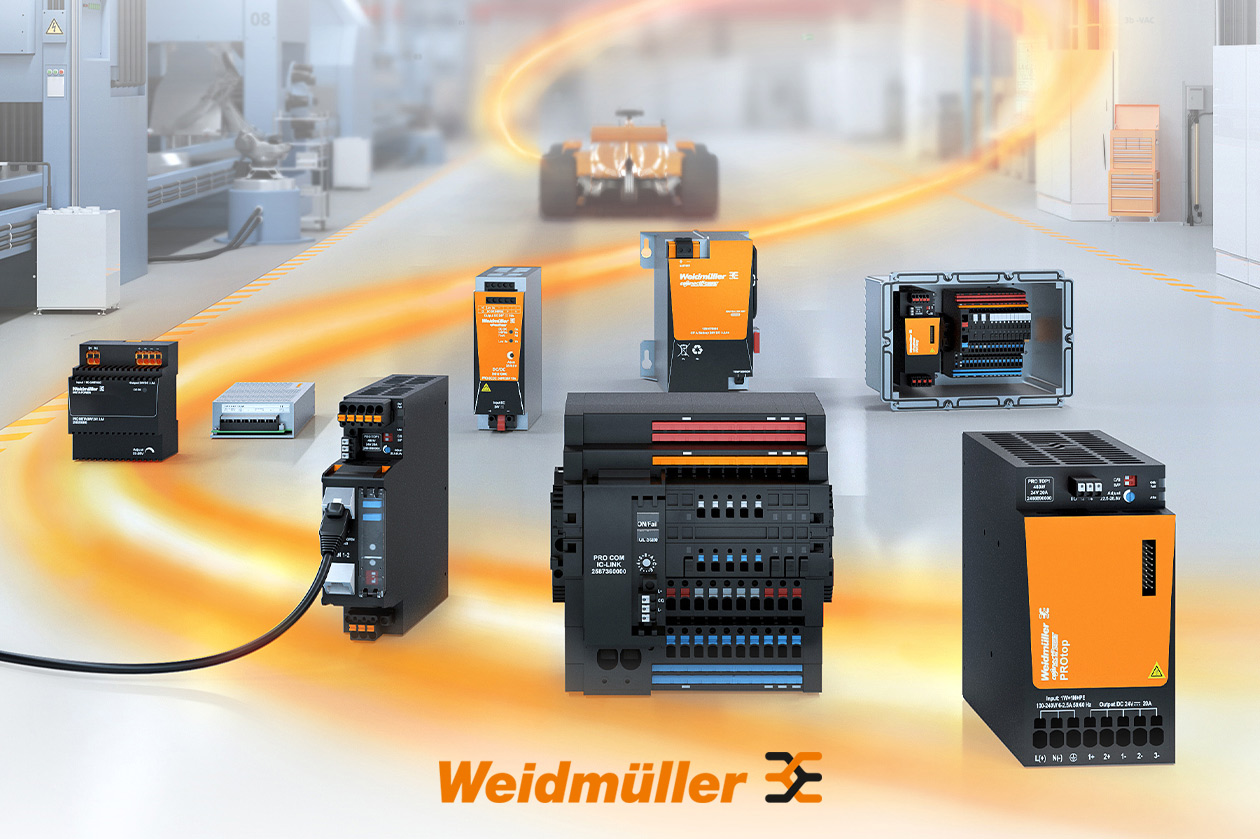 Cutting-edge power management for the industry
Fully networked systems with intelligent sensors and actuators place extremely high demands on the power supply. Applications in the manufacturing industry, process engineering or wind farms all have one thing in common: they need a reliable power supply for their controllers, sensors and actuators. To meet this need Weidmüller has developed modular, communication-enabled power management solutions in a range of performance classes.
In the modern era of Industry 4.0 systems and the Industrial Internet of Things (IIoT), all the components of a production environment are connected via a digital infrastructure. This means, of course, that all integrated components need to be 'smart', including the power supplies working in the background. This is why Weidmüller has developed a system comprising a power supply, electronic circuit breakers and a communication module that can be adapted to any application.
Power supplies for digitisation
PROtop power supplies provide power, energy efficiency and communication capabilities in equal measure. Thanks to the excellent efficiency of up to 95.3 per cent - depending on the variant - 15,000 kWh can be saved annually in a medium-sized production plant compared to a standard power supply. (Assumption: 100 pieces PROtop à 960 W in three-shift operation)