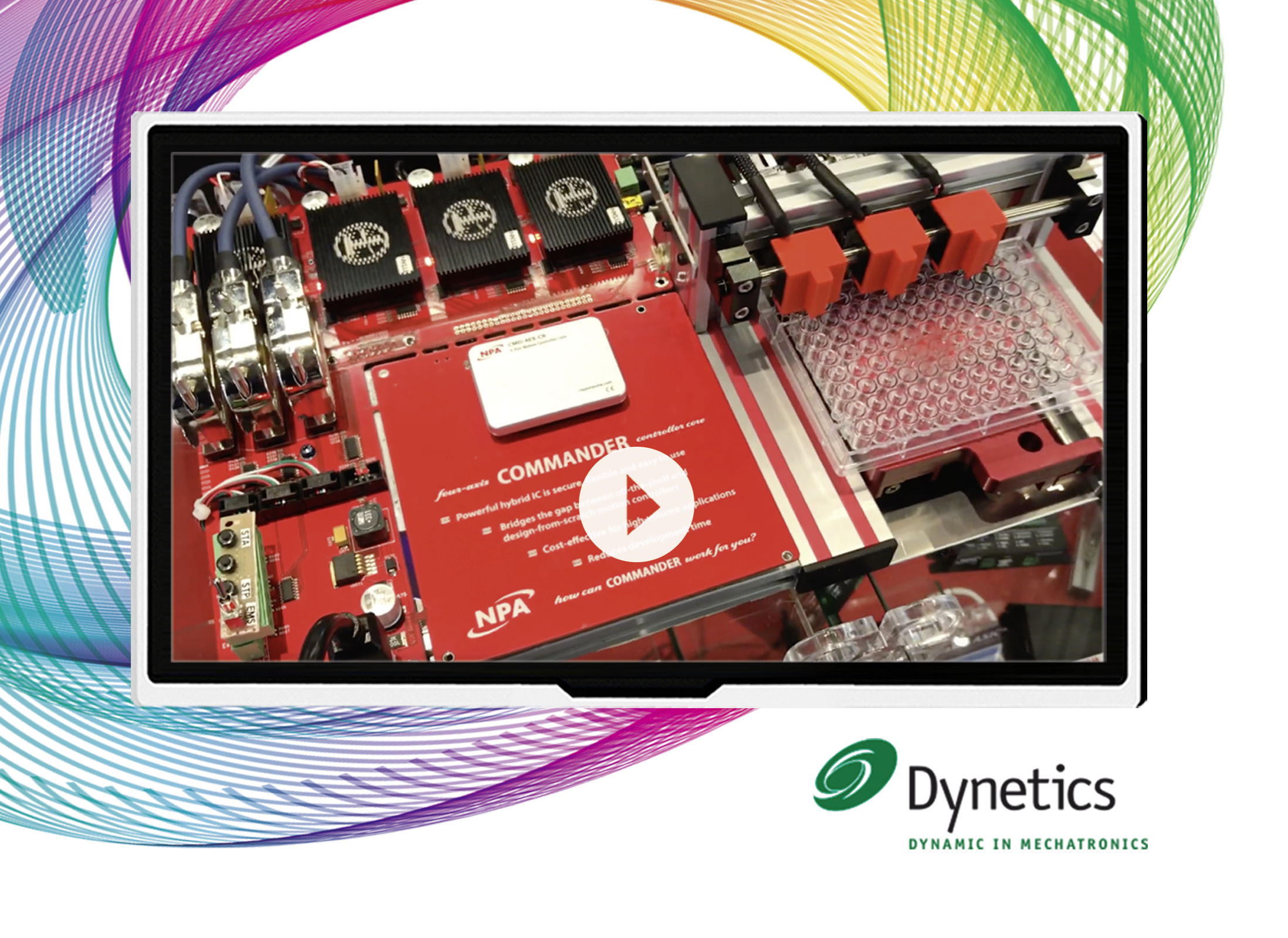 NPM Commander Controller and Universal Arcus Driver Module
The ARCUS TITAN-SVX-CR (distributed by Dynetics) is a hybrid IC version of the TITAN servo motor technology in a compact package with innovative motion analytics – ideal for customized OEM applications. Together with NPM's Commander Hybrid Module, compact motion control solutions up to four axes are possible.
The controller can be used in a wide range of applications, for example for two-phase stepper motors, three-phase BLDC motors (rotating and linear) and voice coil motors. The integrated ARCUS software wizard automatically detects the motor parameters without external sensors and thus enables easy installation.
The TITAN Servo Motor Controller Core has integrated motor drive circuitry including the power FETs and all software features available in the standard TITAN Servo product line. All that's needed for a complete controller are the power inputs for the FETs, 5 V CPU power input, and communication and digital IO interface circuitry with application specific connectors. In combination with NPM's Commander Hybrid Module, a space-saving 4-axis controller can be realized. The ARCUS TITAN-SVX-CR can be operated in Controller or Pulse mode and has Open Loop Hold and and Dynamic Gain, simplified Gain Setting and Advanced Plotting and Probing.