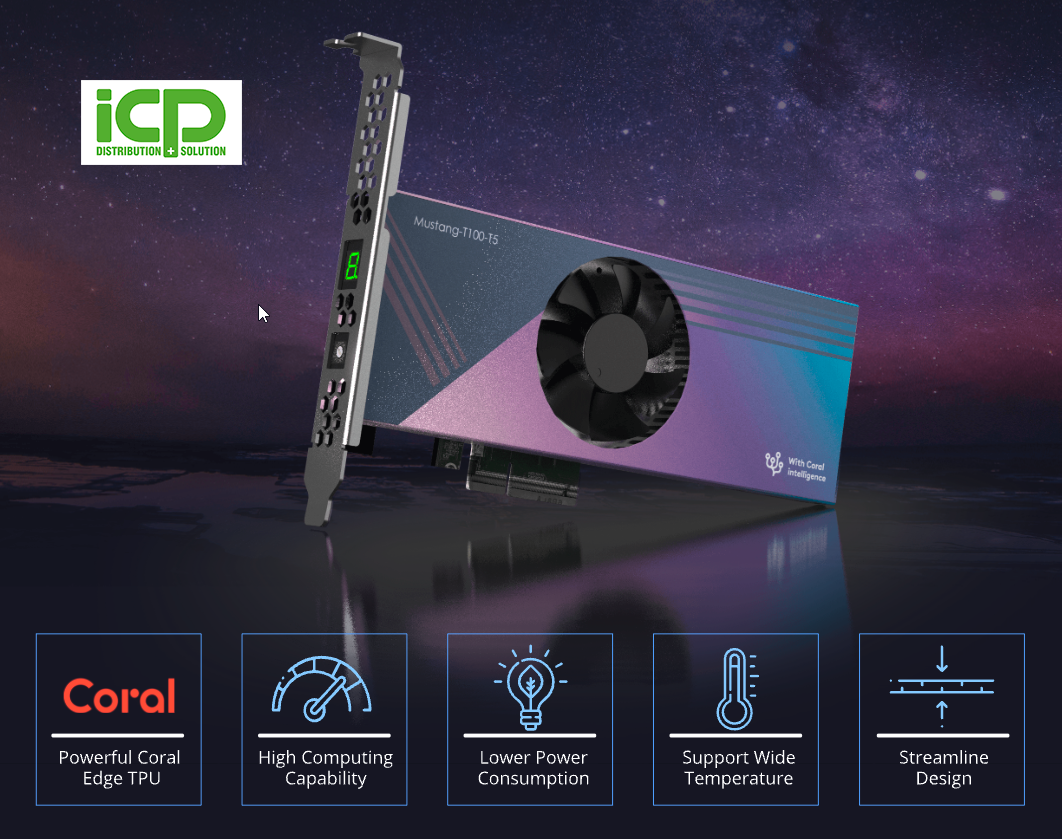 AI plug-in card with Coral Edge TPUTM for retrofitting
With the Mustang-T100-T5 ICP Germany expands its portfolio of AI accelerator cards and brings another possibility to extend existing systems with AI functionalities.
Powerful, energy-saving and sustainable are three plus points of the new Mustang card.
On the MUSTANG-T100, five Coral Edge TPUTM from Google® offer the possibility to execute up to five different AI tasks simultaneously. The performance of each TPU speaks for itself. 4 trillion computing operations per second at 2 watts power consumption per TPU, 2 TOPs per watt, in total according to Adam Riese up to 20 TOPs at 15 watts power consumption of the card.