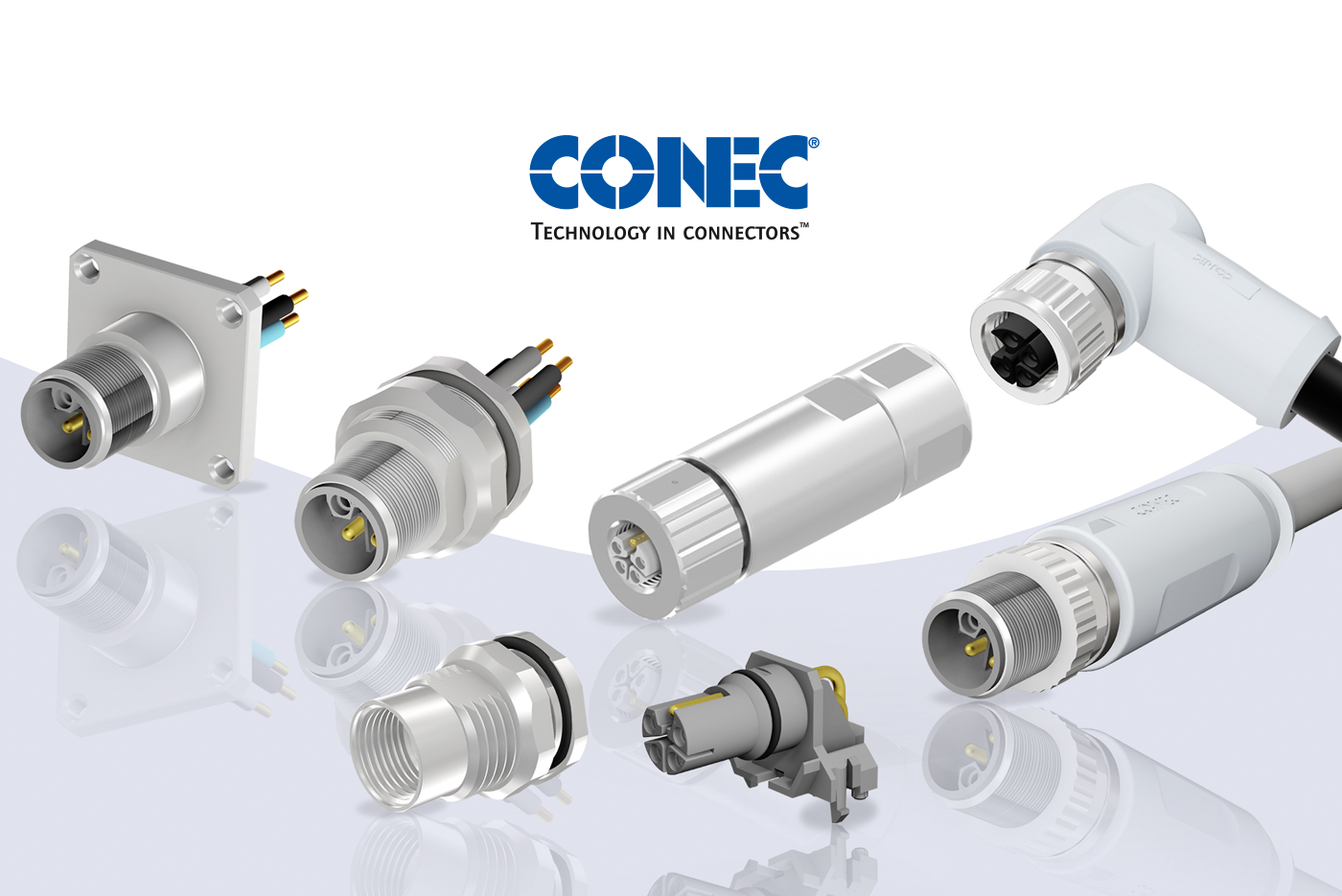 Power also for miniaturized interfaces
CONEC has expanded its portfolio of M12 connectors to include the series of L-coded variants.
The finished overmoulded connecting cables are ready for installation and protected against environmental influences and manipulation by the resistant TPU overmould. The cables have a TPU cable sheath as standard, optionally other cable qualities are available. The overmoulded M12 L-coded connectors require 30 per cent less installation space compared to a 7/8" connector.
Thanks to their high current carrying capacity of 16 A with a strand cross-section of 2.5 mm², they are also able to ensure the power supply of devices via a miniaturised interface.
The socket connectors for device mounting are available for both front and rear panel mounting. If required, key surfaces provide anti twist protection in the housing. Axial sockets with stranded wire connection in male and female design as well as angled PCB sockets in female design for direct PCB mounting are currently available. Field attachable connectors are available in axial female and male variants with high current carrying capacity. The advantage of the screw contacts is that they can be assembled very easily and several times.
The plastic mainly used in this connector series has been tested to DIN EN 45545-2:2016 R24 and thus reaches the highest hazardous level 3 (LOI > 32 %). All variants meet the IP67 protection class in mated condition. The new M12x1 L coding is standardized according to IEC 61076-2-111.
▪

ds

Find out more now!