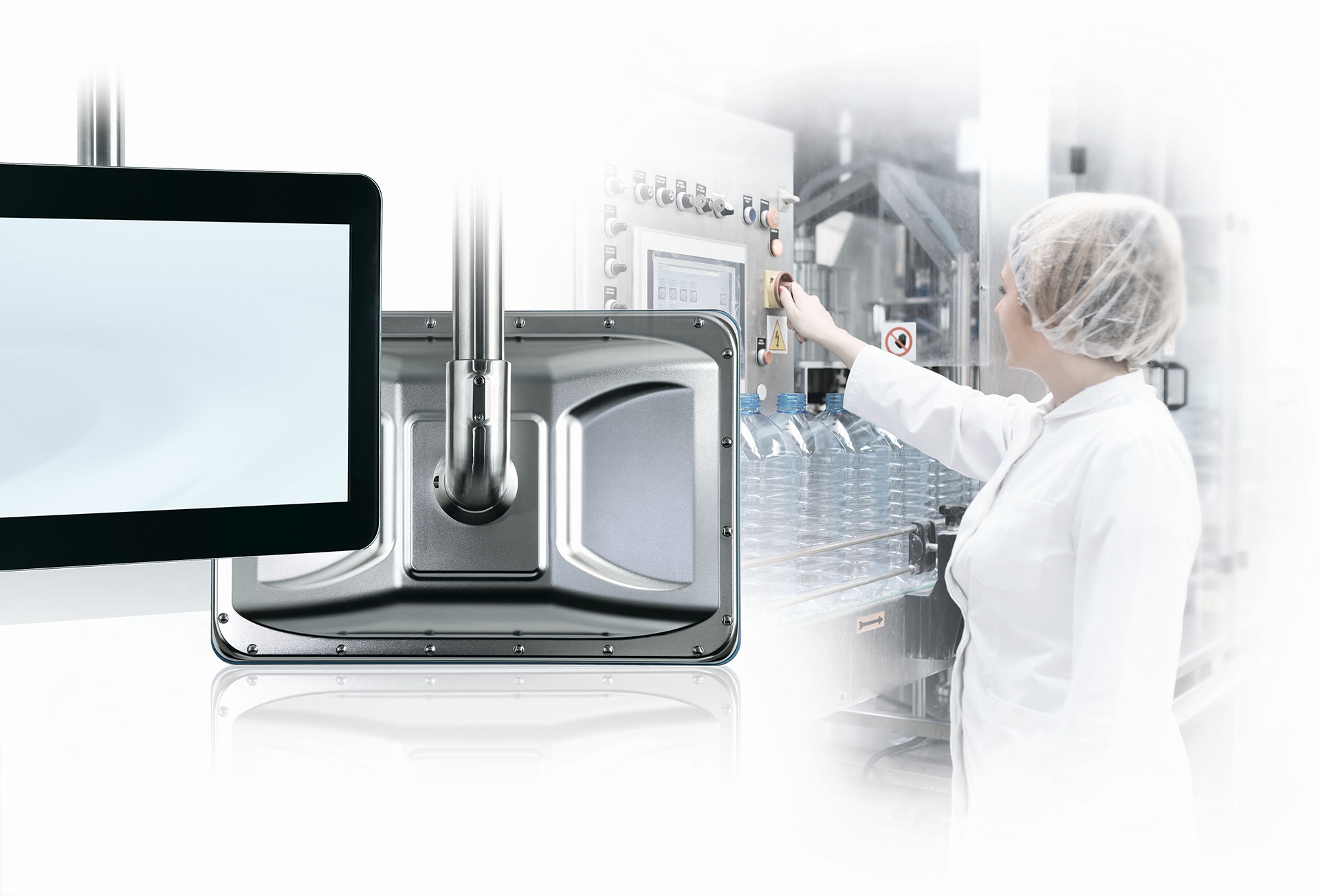 Process visualization in the food and pharmaceutical industry
Operating units for hygienically sensitive production areas must meet high requirements with regard to cleanability and disinfectability. The Panel PC FlatClient HYG developed by Kontron and the monitor variant FlatView HYG as a display and operating unit can be used in machine control, as process visualization and in quality control.
Handling food or pharmaceutical products requires special care and also a high degree of responsibility on the part of processors and manufacturers. The health of the consumer is at stake, so any risk of contamination of the product, for example with foreign particles such as plastic or metal particles, as well as dust, lubricating oil or even germs, must be absolutely ruled out. Machines, plants and components along the production chain must therefore be designed and manufactured accordingly. The cleanability and disinfectability of all surfaces and materials is of particular importance. The resulting requirements are laid down in a series of legal regulations, recommendations and standards.