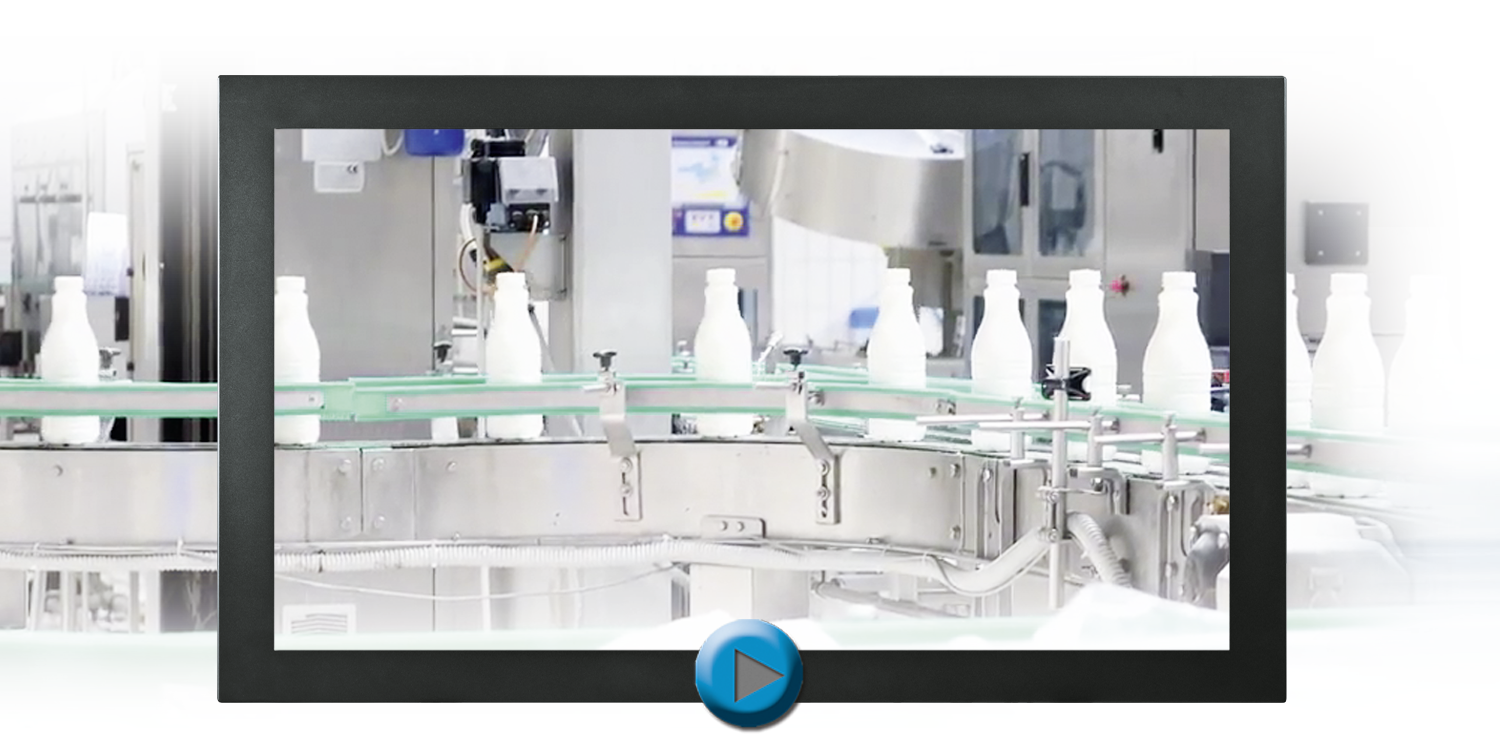 Versatile and industrial grade Panel PCs and Monitors
Modern industrial design, usability and flexibility – these are the most important challenges for today's human machine interfaces. Inspired by consumer-oriented products industrial Panel PCs are facing new challenges.
Kontron's HMIs are the perfect answer to these demanding and increasing requirements as they are: intelligent, intuitive and scalable. The product families of Kontron's Panel PCs and monitors offer a wide range of processor capacities and display dimensions. Widescreen displays in 16:9 format as well as 4:3 regular formats from 10.4" to 75" allow the visualization of more detailed and different data at one glance. Multi-touch functionalities increase the intuitive usability of the user interface and frameless glass front displays ensure a modern industrial design. Kontron offers a wide range of front options either with resistive or capacitive touch or protection glass. Kontron's industrial Panel PCs and monitors are ready-to-run systems assuring the compatibility of hardware and software. The 100 per cent industry-capable HMIs meet the toughest industrial requirements concerning shock, vibration and temperature resistance. With Kontron's semi- and full-customized HMIs individual control- and visualization solutions can be realized, in automation, transportation, and in the medical and defense industry.
At a glance
Display sizes in regular or wide format (10.4" - 75")
Front options: PCAP touch, resistive touch or protection glass
Industrial grade: robust, reliable, versatile and maintenance-free
Long-term availability
Flexible mounting options: Built-in version or stand-alone/VESA