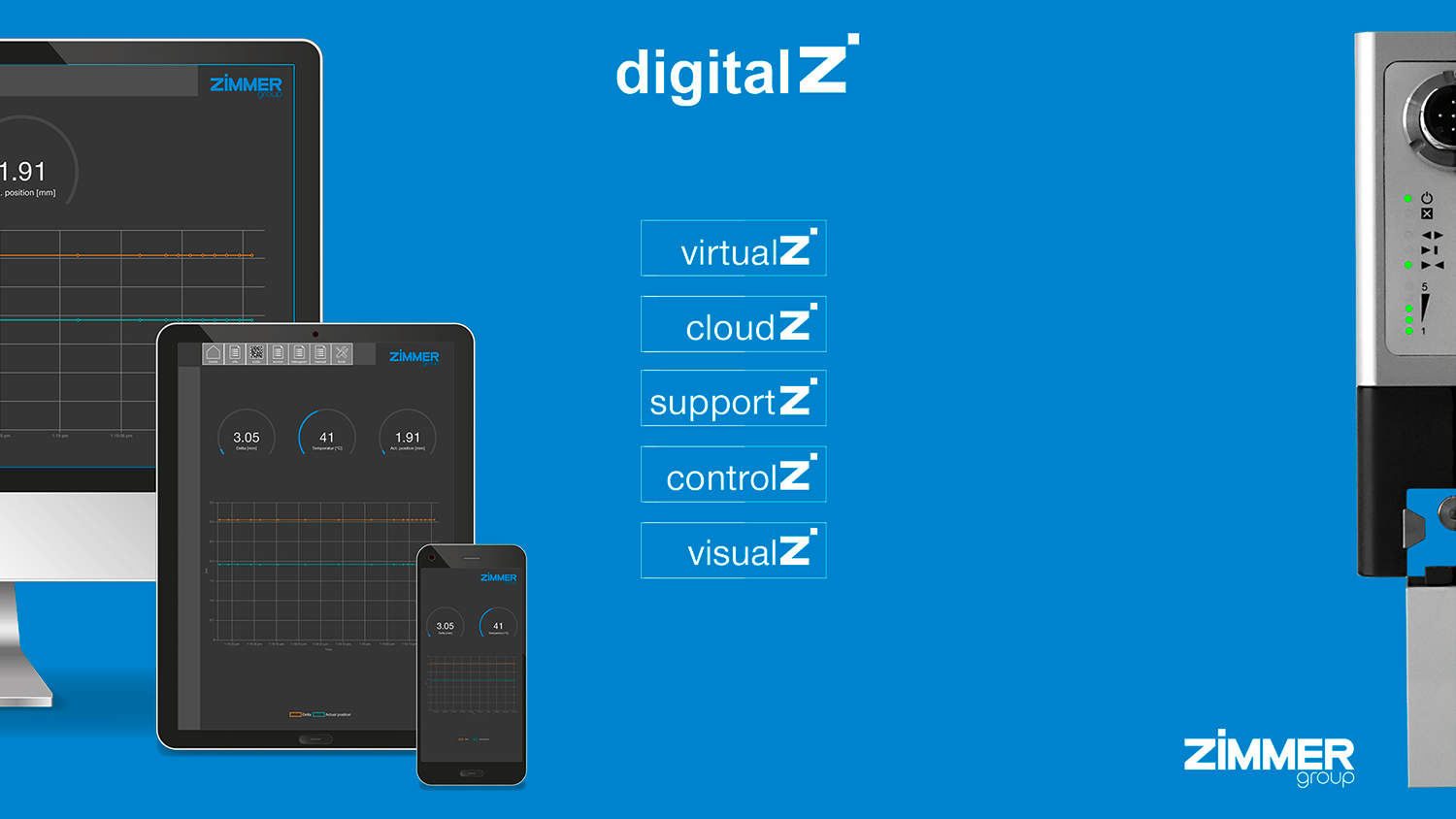 Smart optimization rather than investment
Numerous companies are sceptical, hesitating to take the step to digitalization. As an industry pioneer in the area of I4.0 grippers and real-time simulation, Zimmer Group is ready to convert the few remaining doubters and naysayers. The company now offers their customers integrated solutions ("digitalZ") that are tailored to the software platforms of the customers.
The simulation solution "virtualZ" makes work smooth even when time windows are narrow, since any and all project phases can be repeatedly realistically simulated and optimized in advance. When this solution is used, the application possibilities do not end at commissioning. The "virtual twin" can manufacture in parallel or with a time delay relative to the physical machine/system in virtual space and offer functions that were inconceivable just a few years ago. The virtual machine can anticipate optimizations and validate them by running tests in the virtual world. It can confirm wear and provided information about the causes through comparison data. It uses resilient data to simulate upgrades under real-world conditions, laying the foundation for assessing retrofitting plans realistically.