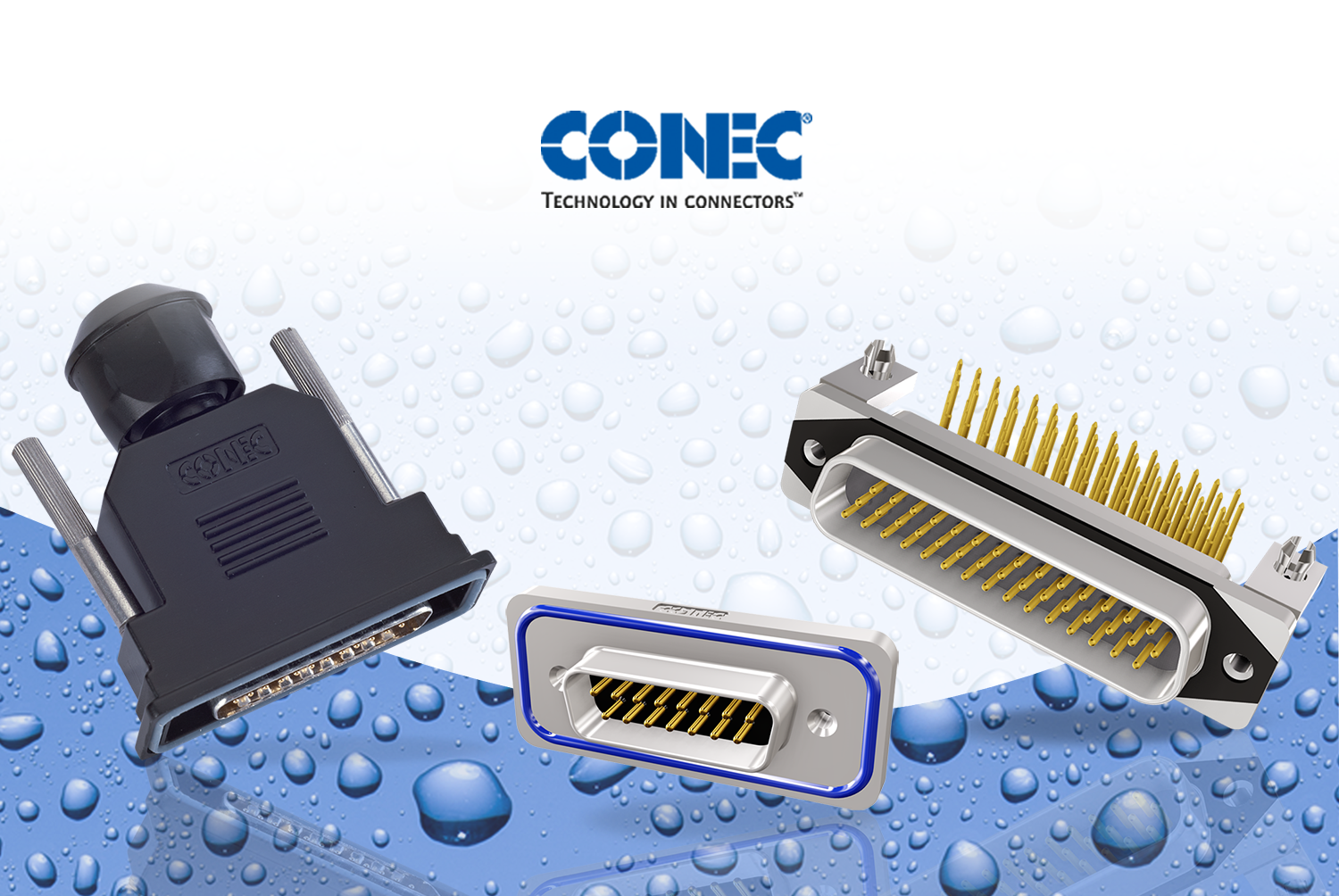 Robust IP67 D-SUB connectors
For industrial use in harsh environments, connector systems are needed that meet special requirements. The CONEC range includes a wide variety of IP67 D-SUB connectors and corresponding protective hoods.
D-SUB connectors are used in numerous fields of application, for example in automation technology, drive technology, cable assembly, machine manufacturing, power supply, transport industry, communication technology, process automation, control engineering, telecommunications and medical technology. They are used for housing and device connection, industrial interfaces, testing and diagnostic equipment and are also widely used in assembly and production lines.
In addition to the IP67 product series D-SUB, D-SUB High Density, Combination D-SUB, Combination D-SUB High Density and Filter D-SUB in standard design, CONEC offers the series Solid Body and CONEC SlimCon. The advantage of the Solid-Body and CONEC SlimCon connector series is their one-piece zinc die-cast housing with nickel-plated surface, which guarantees optimum protection for the system.
The CONEC SlimCon series stands out not only due to its very small dimensions, but it also includes D-SUB filter connectors with an integrated low-pass filter for conducted interference protection.
Thus, the interfaces to the interior of the device are not only perfectly protected against moisture but can also contribute to meet EMC requirements.