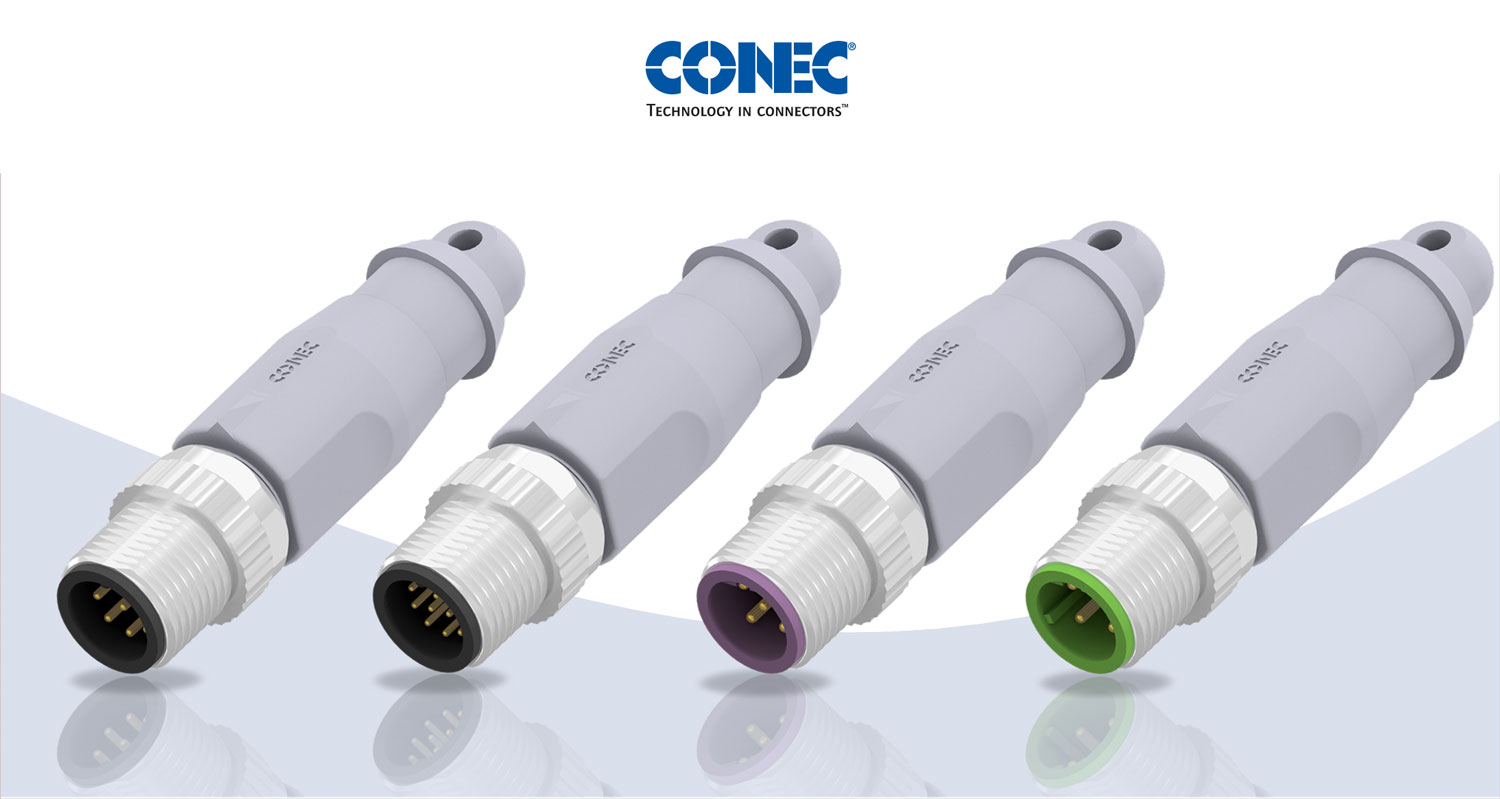 Terminating plugs M12x1 with eyelet, A, B and D-coded
As a terminating resistor at the end of the signal line path or as protection of unmated interfaces
In the industrial environment, CAN-based bus protocols for data transmission have been established for decades. These include, for example, the transmission protocols DeviceNet and CANopen. In contrast to the Industrial Ethernet-based transmission protocols, these require a terminating resistor at the end of the signal line path. Without this, undesirable reflections could occur at the end of the signal line path and thus disturbances in data transmission.
To prevent this, CONEC has been offering overmoulded M12x1 terminating connectors for some time, which are screwed onto the open end of a bus system. In the case of service or an extension of a bus system, the terminating plug can be removed quickly and easily, or the position can be changed. In order to improve the handling with these termination plugs, this design has now been supplemented by a version with eyelet. Thus, termination plugs can be attached directly to the device by a loss prevention device, e. g. a loop or a steel rope, and are always at hand. This also makes it possible to use such terminating plugs as protection of unmated interfaces, for example in the case of a programming interface on machines or devices.
The installation space inside these CONEC terminating plugs allows wiring of several resistors of different performance classes, so that customer-specific configurations can also be realized.
All standard codings from the M12 signal connector program can be produced as termination connectors. Optional colour variants as well as customer-specific logos integrated into the overmolding complete the offer.
▪

ds

Jetzt mehr erfahren!