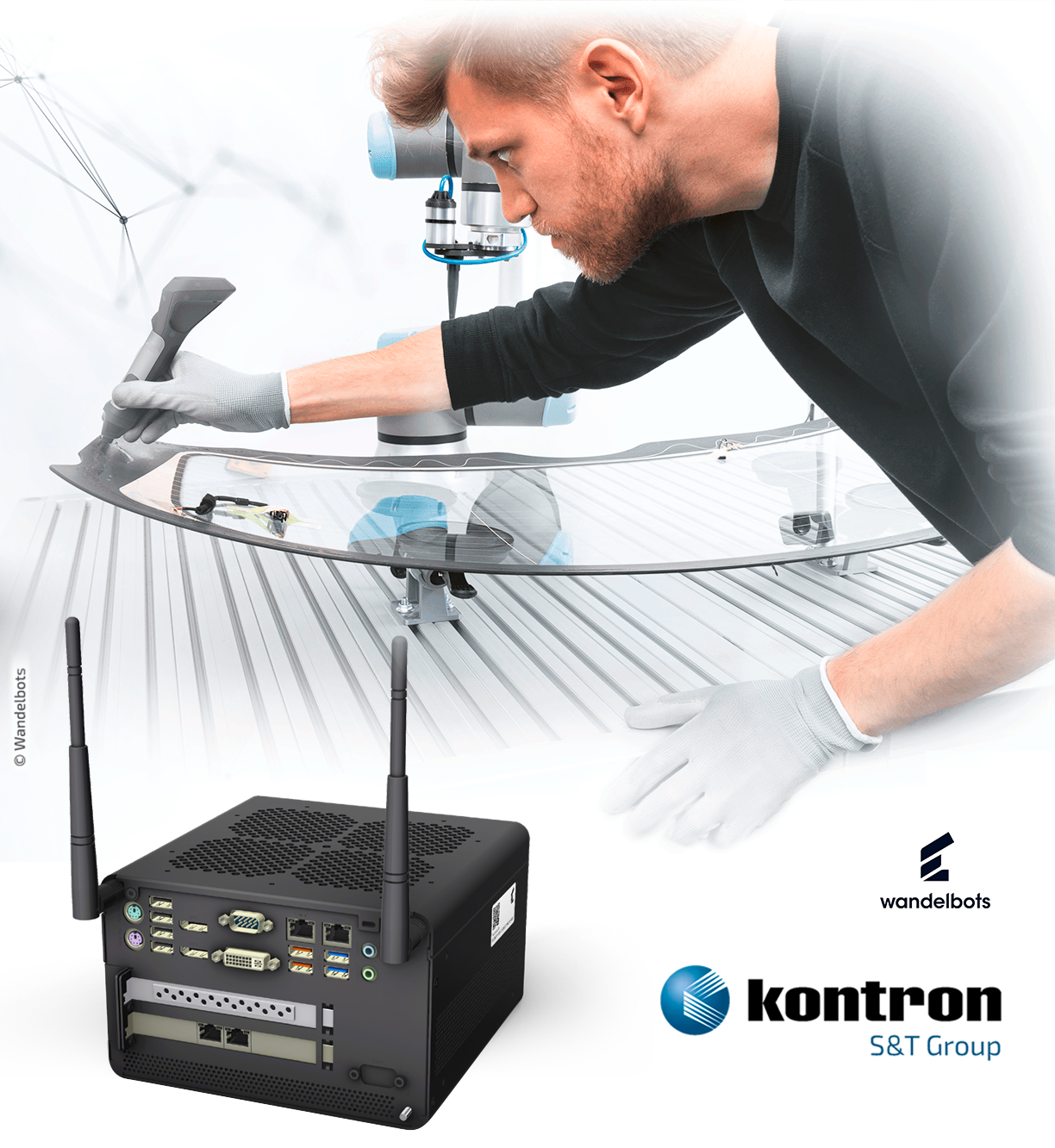 Robots for everyone
Innovative robot teaching without programming efforts

Industrial PC / Robotics
It is no longer possible to imagine the industrial environment without robots. They are the backbone of the smart factory. Increasingly, however, the digital helpers can also be found in other environments. The Dresden-based company Wandelbots has now developed a solution that makes the use of robots interesting for small and medium-sized companies in many industries. An industrial PC from Kontron plays a central role in this setup.
In the industrial environment, robots can simplify work in hard-to-reach places and the execution of complicated and repetitive motion paths. Skilled personnel can thus be deployed more effectively elsewhere. But the programming of appropriate robots is highly complex, expensive, and time-consuming. In addition, there is a glaring shortage of skilled workers in this field. Wandelbots now offers an innovative and intuitive robot programming system that enables even non-programmers to learn how to program robots. The solution was developed specifically for the requirements of small and medium-sized enterprises (SMEs) and can be used cost-effectively and flexibly without in-depth specialist knowledge.
Science works
for industrial practice
Wandelbots was founded in December 2017 by seven scientific staff members of the Faculty of Computer Science at TU Dresden. From its headquarters in Dresden the Wandelbots team now serves customers across Europe and is currently working to provide access to the technology to interested parties in Asia and the Americas. Around 110 employees from 14 nations work hand in hand on various robotics solutions.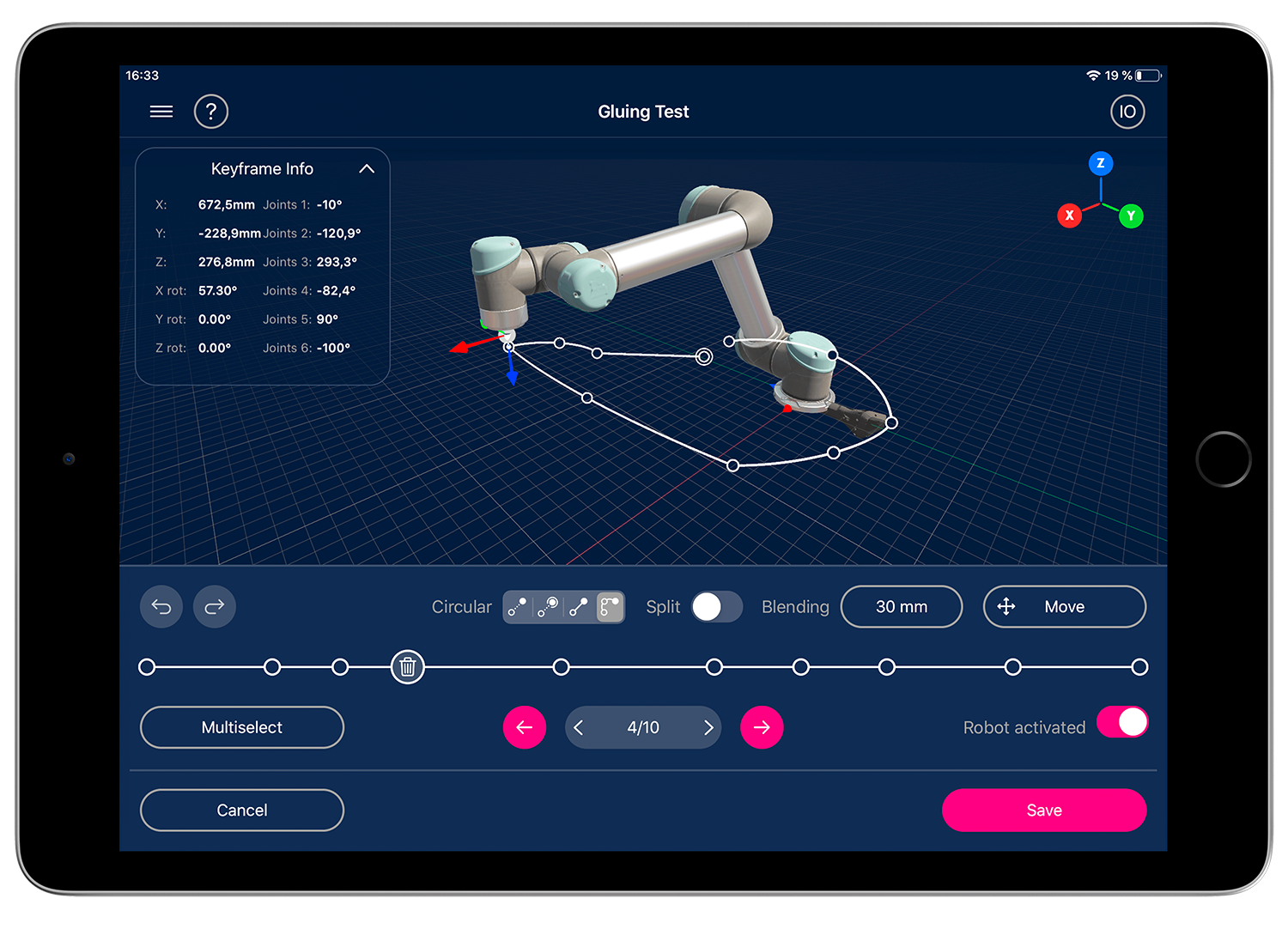 On the iPad, teaching with the TracePen can be refined by defining individual points, the keyframes. The example shows the re-adjustment of glue points
Loading...
Loading...