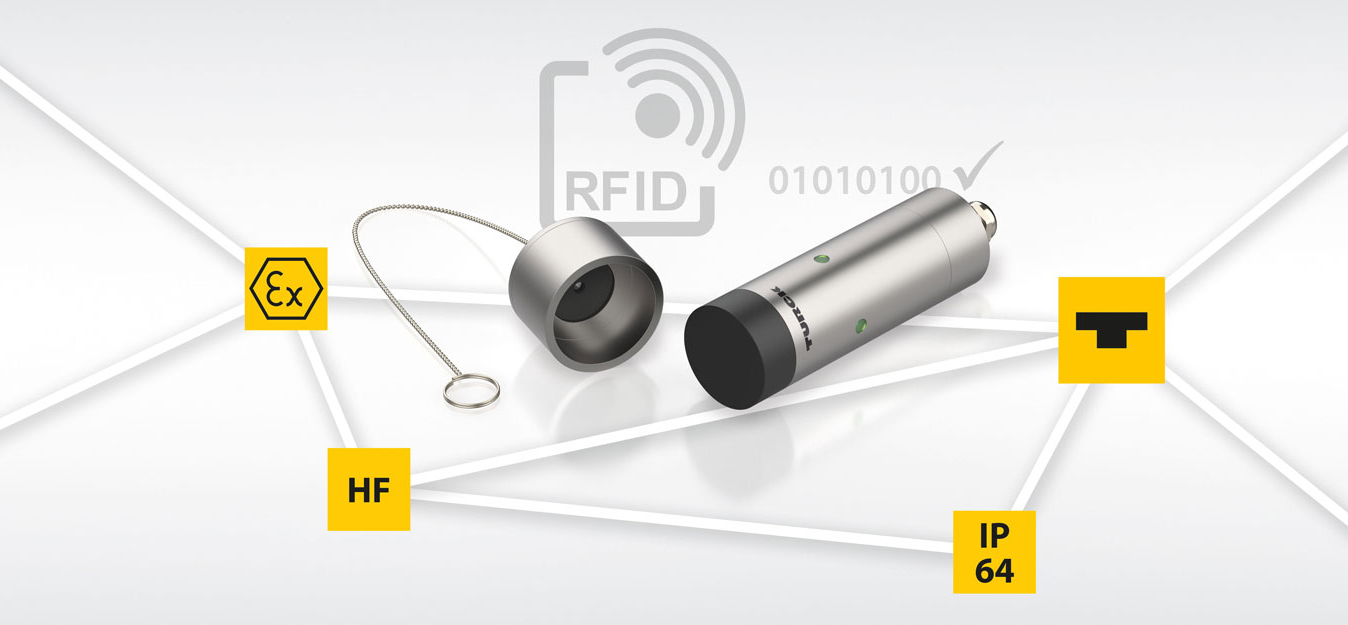 RFID Read/Write Head for Ex‑Zone 1/21
Turck is presenting the world's only HF read/write head with Ex-m protection for contactless identification in explosion-protected areas.
The TN-R42/TC-Ex is the world's only HF RFID read/write head certified for direct use in ATEX Zone 1/21. Turck is expanding its Industry 4.0 portfolio into explosion-protected areas and is thus underlining its commitment to being a supplier of end-to-end IIoT solutions in the process industry. The read/write head stands out from flameproof identification solutions for Zone 1/21 on account of its extremely compact dimensions and can therefore also be installed in applications where space is restricted. The slim-line TN-R42/TC-Ex is therefore ideal for the contactless identification of correct hose and flange connections, which ensure investment and product quality in the chemical and pharmaceutical industry.
With Turck's HF bus mode and the encapsulated RFID readers, users benefit for the first time from the advantages of line topology even in ATEX zone 1/21