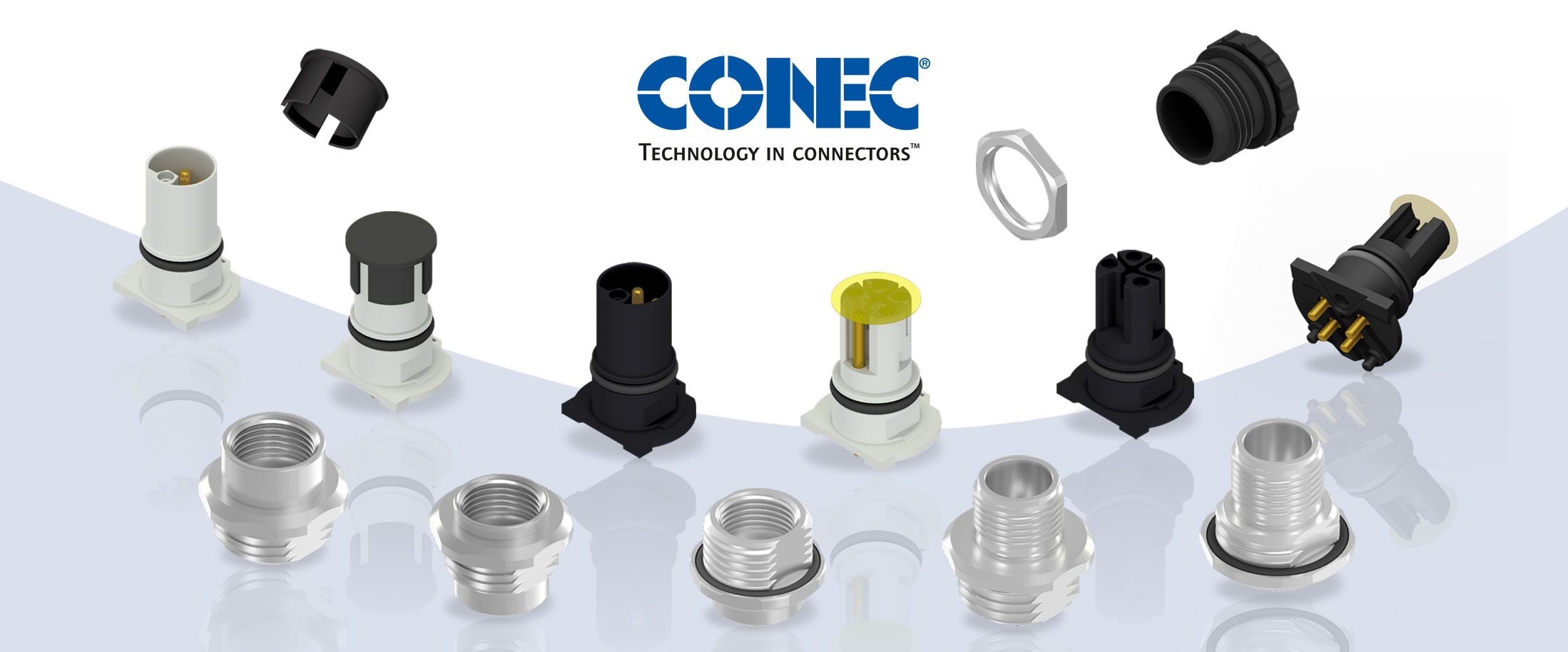 Increased efficiency of device production
M12x1 insulation body and housing, L-coded, THR
CONEC has expanded its portfolio of M12 connectors to include L-coded axial THR variants (THR = Through Hole Reflow), thus offering a compact, powerful solution for supplying power to automation devices.
In addition to signals and data, more and more energy must also be transmitted. Miniaturisation in automation means that devices and controls at field level are becoming smaller and smaller. Insulation bodies with O-ring offer the great advantage of being fully automated and processed in the THR reflow soldering process, which significantly increases the efficiency of device production in the electronics sector and reduces production costs. The new connectors are always supplied with a foil or cap for pick and place application and, upon request, in tape and reel packaging. In addition, corresponding protective caps are now available for the M12 L-coded connectors.
Compact design
The new axial M12 L-coded connectors require approx. 50 percent less installation space compared to a 7/8-inch connector. This allows the user to save a significant amount of space and thus have greater freedom in designing their device applications and cabling. Due to the high current carrying capacity of up to 16 A, they are also able to ensure the power supply of devices through a miniaturised interface. This is necessary because electrical drive technology devices are also becoming more and more compact. Thus, signals, data and power can now be transmitted consistently with the help of the M12x1 connector system. The new M12x1 L-coding is standardised according to IEC 61076-2-111. The L-coded insulating bodies with O-ring are available as male and female version, each in 4-pos. and in 4-pos. with FE. Suitable housings are available for front and rear panel mounting, with width flats providing anti-rotation protection in the housing, if required. The new protective caps for the M12 L-coded version offer optimum protection against contamination in harsh environments and thus always ensure an operational interface. All variants meet the IP67 degree of protection in mated and mounted condition.
▪

ds

Find out more now!