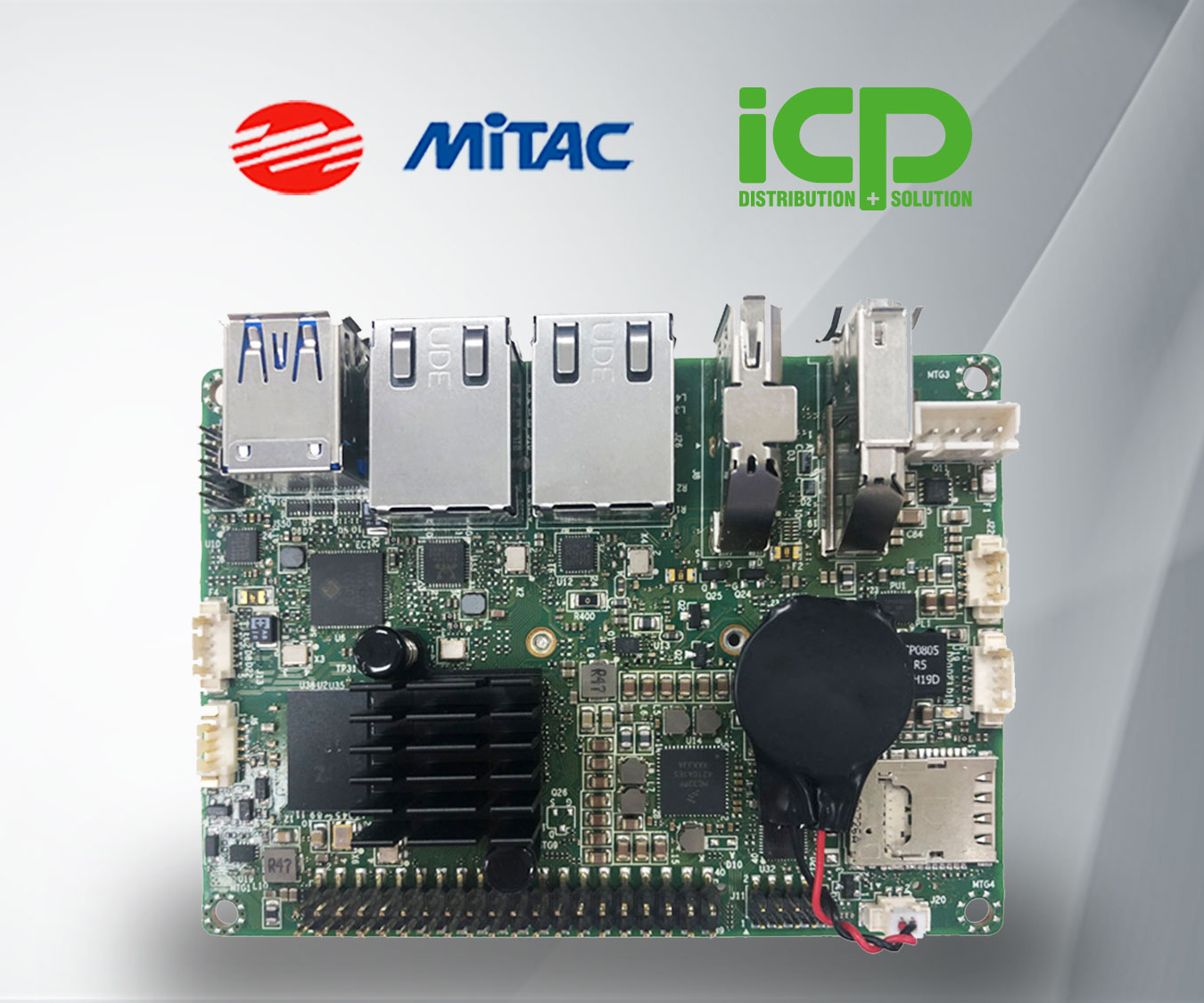 Industrial Raspberry Pi® alternative
If you have developed your application on a Raspberry Pi® basis and are now faced with the problem of having to use it in an industrial environment, ICP Germany offers with the ND108T an adequate replacement.
The Internet of Things is booming! Smart devices, smart buildings or transportation, cities and much more influence our daily life. The basis of the Internet of Things is still a computer.

The ND108T is a small, multifunctional and cost-effective board, suitable for various types of embedded applications, with low power consumption and designed for use in industrial environments. Powered by the latest NXP I.MX8M dual/quad core A53 processor, Mitac's ND108T PICO-ITX board offers up to four 1.5 GHz ARM Cortex-A53 plus Cortex-M4 cores – at a size of only 100 x 72 mm.
Demanding applications
can be realised
In addition to high processing power and low power consumption, the ND108T offers flexible memory options and a variety of interfaces, including one LVDS interface.