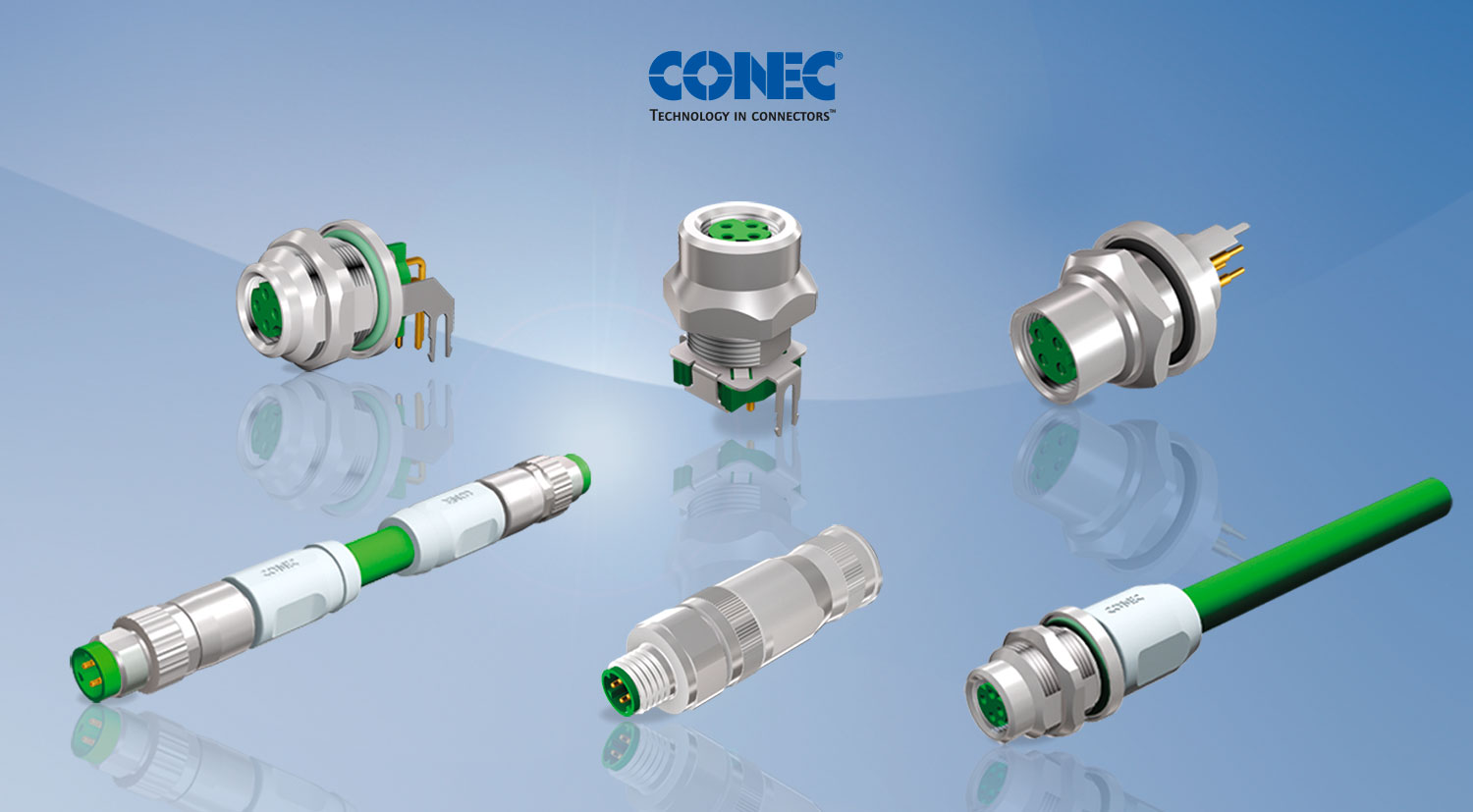 Industrial Ethernet connectors for transfer rates up to 100 Mbps
CONEC presents D-coded M8x1 connectors that meet the IEC standard 61076-2-114 for data transmission via Industrial Ethernet. The pole pattern is based on the M12x1 D coding and prevents mating with all other M8x1 codings on the market.
With M8x1 D-coding, Industrial Ethernet transmission is implemented with a 4-pole M8x1 connector in conjunction with a 360° shielding and a standard Ethernet cable. Together with the contacts changed to 0.8 mm diameter, the connector enables a transmission rate of up to 100 Mbit/s (Fast Ethernet).
To enable continuous field cabling, CONEC has developed the following components: overmolded connectors, field-attachable connectors and sockets for direct PCB mounting. The portfolio currently includes shielded axially overmolded designs with a TPU cable (4x AWG22) suitable for drag chain applications in standard lengths. Connecting cables are almost exclusively used for the 100 Mbit male-male connecting cables. Axial coupling and plug variants are available for the field-attachable connectors, optionally with screw connection (female) or crimp connection (female, male). Sockets for direct PCB mounting are available in axial, angled two-piece and axial one-piece versions.
A special socket version is the version with overmoulded cable and another plug connector on side B, preferably M8x1 D-coded. Ideally, wiring can be done through a wall, e.g. through a switch cabinet.
▪

ds