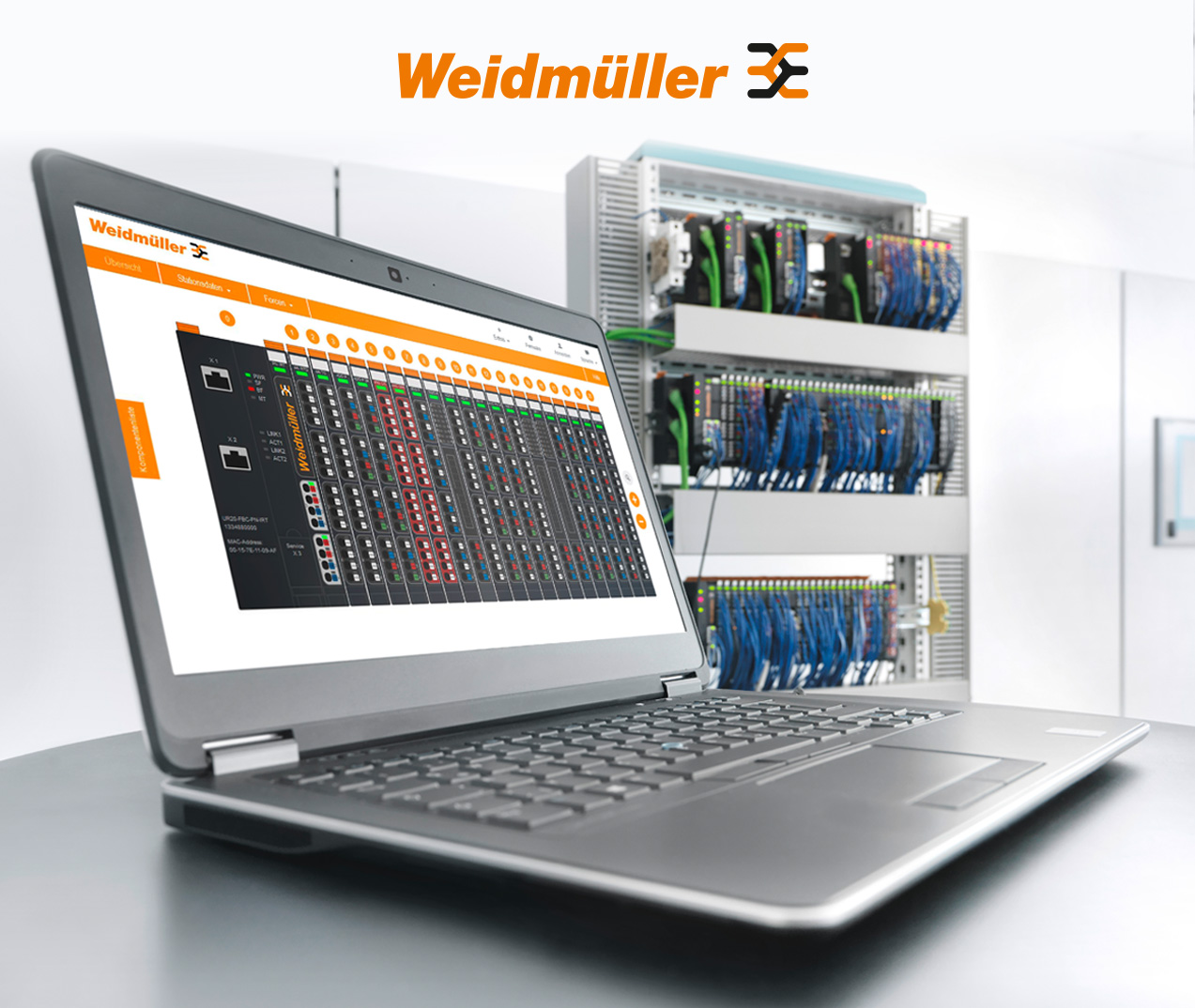 News about the u‑remote I/O system
Weidmüller has added a universal digital I/O module, the PushPull modules UR67 and a multifunctional stepper motor module for motor currents up to 2 amps to its u-remote family, already established on the market.
Universal, digital I/O module
The planning work and the electrical design of the automation of machines and systems starts well before the assembly and commissioning stages. These aspects are developed with the utmost attention to detail in order to eliminate the risk of errors right from the start and to avoid any expensive and time-consuming re-working. With complex systems, it is occasionally necessary in practice to make changes at the last minute or during commissioning. This involves time-consuming and cost-intensive extensions if reserves have not been planned for from the start or if the automation system being used does not have a flexible design. It is precisely this flexibility and these reserves that can be incorporated right from the start thanks to the new universal I/O module from Weidmüller.
Channels are individually configurable
The universal digital I/O module "UR20-8DIO-P-3W-DIAG" is an addition to the u-remote family. Each individual channel can be parameterised independently as an input or output. This is beneficial on the one hand due to the fact that both sensors and actuators can be connected to just one module, thereby reducing the number of modules on the I/O station.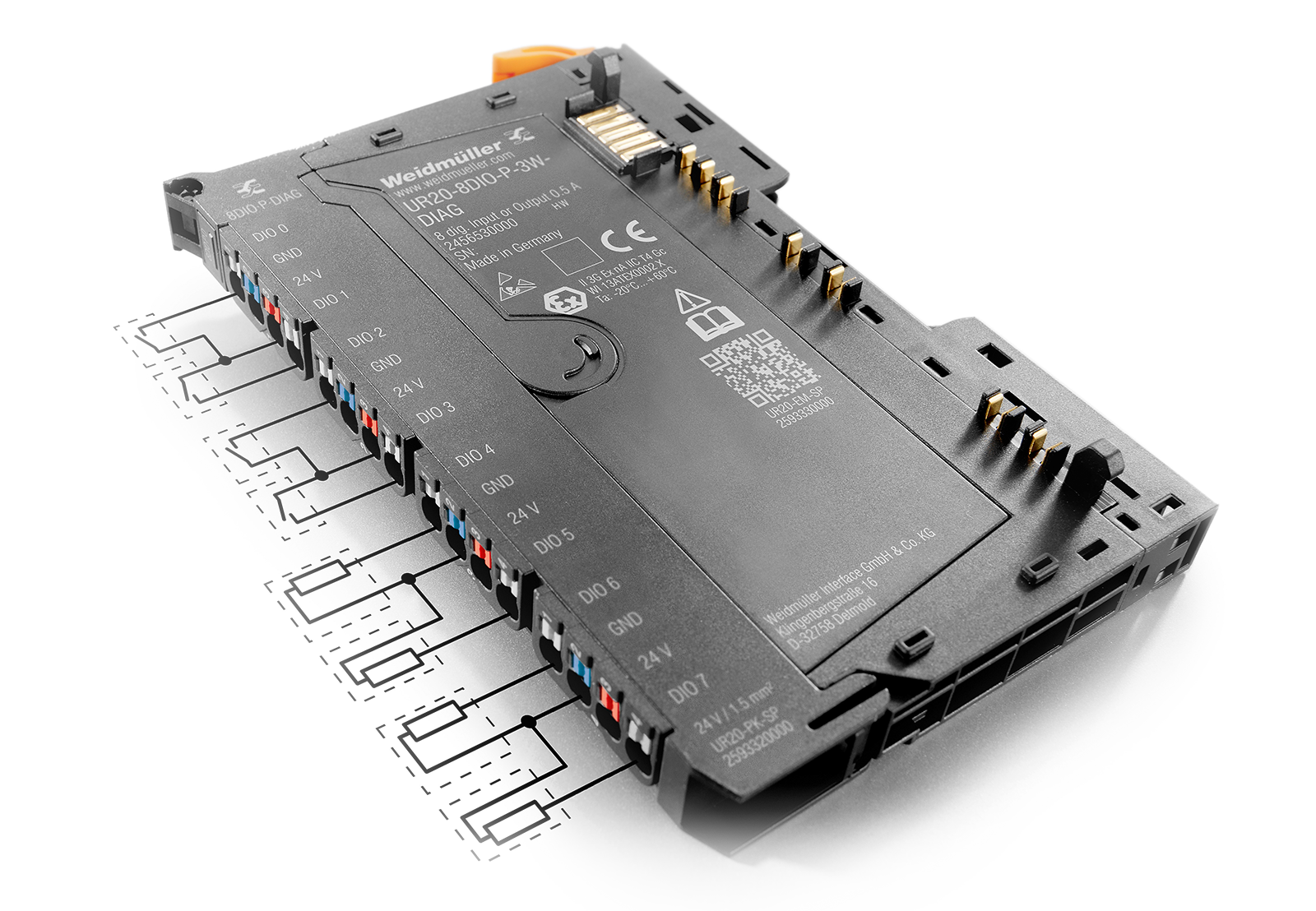 With the digital I/O module suitable for universal application, the user is perfectly prepared for unexpected changes and extensions
Loading...
Loading...
×