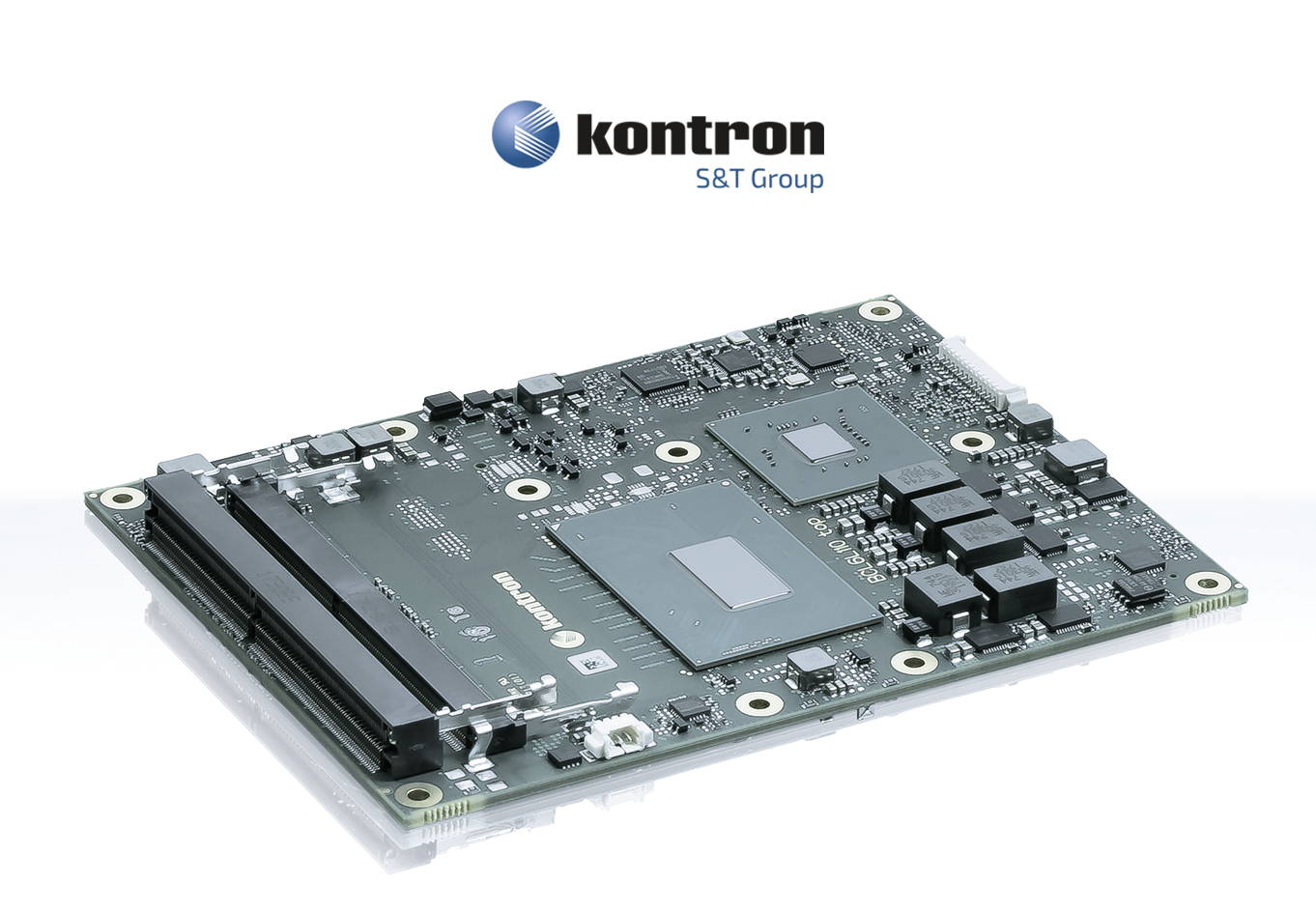 Computer-on-Module for performance-hungry applications
The new Kontron COMe-bCL6 Computer-on-Module in the COM Express® basic Type 6 form factor (125 x 95 mm) is equipped with Intel® 9th Gen processors and up to four memory sockets enabling a maximum memory expansion of up to 128 GB.
Typical applications include communication, digital signage, professional gaming and entertainment, medical imaging, surveillance and security, industrial edge or server applications, as well as industrial plant, machine and robot control, both at shop floor level and from the control room. The COMe-bCL6 offers highest industrial quality and flexible application possibilities and is available in different processor versions. All versions can be equipped with up to 128 GB non-ECC/ECC DDR4 memory.