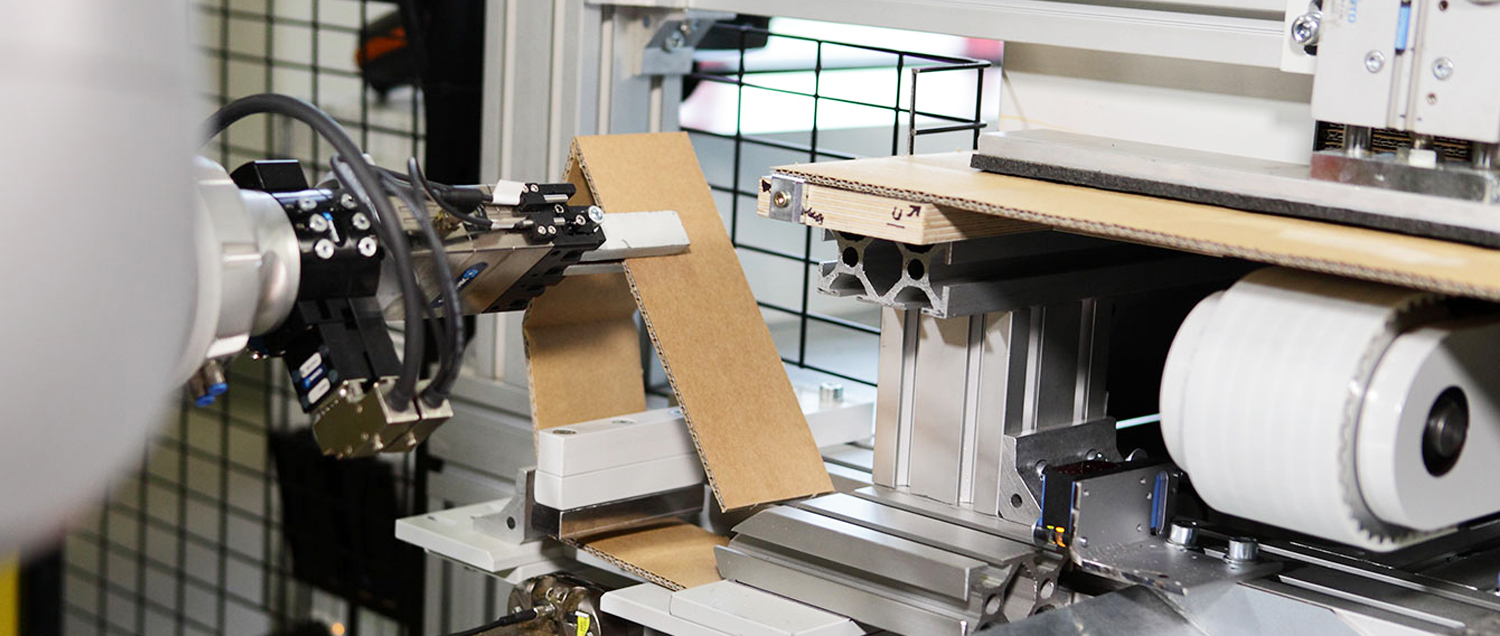 Optimal for bending corrugated board:
The LBR iiwa is able to detect contact immediately and reduces its level of force and speed
The most recent joint project between KUKA and Tricor is a sensitive LBR iiwa from KUKA that folds and tacks corrugated blanks which are used as padding in packaging for the automotive industry. For this, the corrugated sheets are fed via a magazine to the lightweight robot's workspace. The sensitive robot takes the corrugated blank with a gripper and folds it along the predetermined break line. Then it positions the blank in a holder and folds a three-dimensional object out of the basic shape, just like in origami.
The robot then feeds the folded square-shaped padding to a stapling device and places the stapled part on a setdown station.
Expanding automation together
Tricor is very satisfied with the results of the cooperation. The robots take over the assembly of the corrugated boxes with a high degree of reliability in three-shift operation and ensure efficient processing. "With their sustained high quality, the systems give us a competitive advantage and relieve our employees of heavy and monotonous tasks," says Lothar Heinzelmann. The cooperation has in the meanwhile existed for over a decade and is expected to be expanded. Planning is already in progress for further automation projects.
▪
Author: Sebastian Schuster, Global PR & Content Manager, Division Industries, KUKA AG
Find out more now!