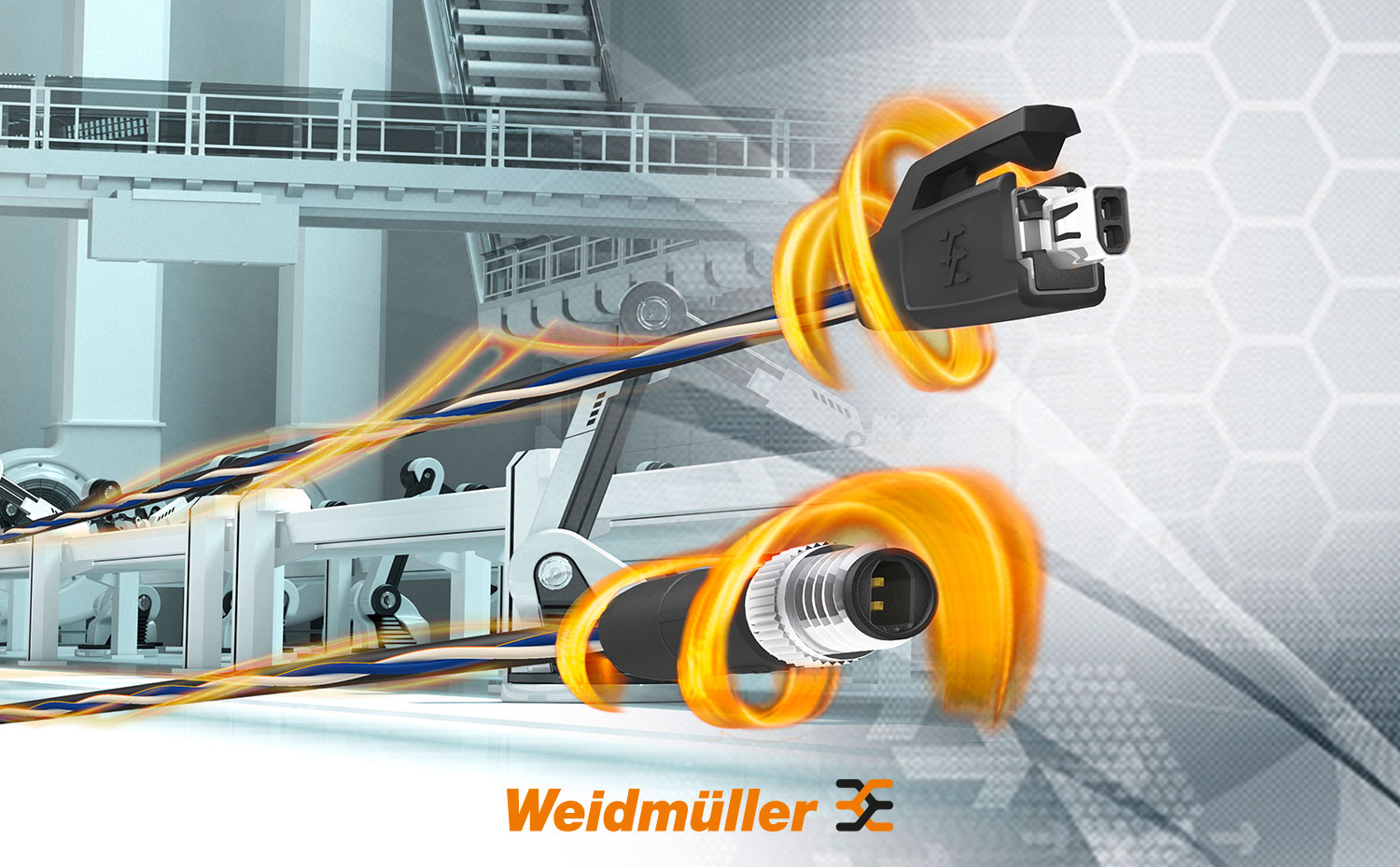 Single Pair Ethernet (SPE) –
a megatrend in industrial data transmission
The steadily increasing level of digitalisation is pushing conventional cabling concepts for decentralised, modular control systems and sensor technology to their limits. Particularly in terms of transparency, space requirements and installation effort, they are no longer able to meet the new requirements. In the meantime, Single Pair Ethernet technology (SPE) has developed into the next generation of communication architecture as an industry-suitable alternative.
More and more sensors are being integrated into machines and systems, making networking increasingly complex. Similar requirements, such as the need for constantly increasing amounts of data, have also affected the automotive industry due to the expansion of assistance systems.
SPE has already established itself as a communication structure in this sector. The same requirements exist in industrial applications, so taking a closer look at SPE technology for this application was a logical step. SPE has the special advantage of requiring only one pair of wires.
With transmission rates of 10 Mbit/s with a transmission length of up to 1,000 metres to 1 Gbit/s with a transmission length of 40 metres, SPE is perfectly adequate even for sophisticated sensor technology.