Drive technology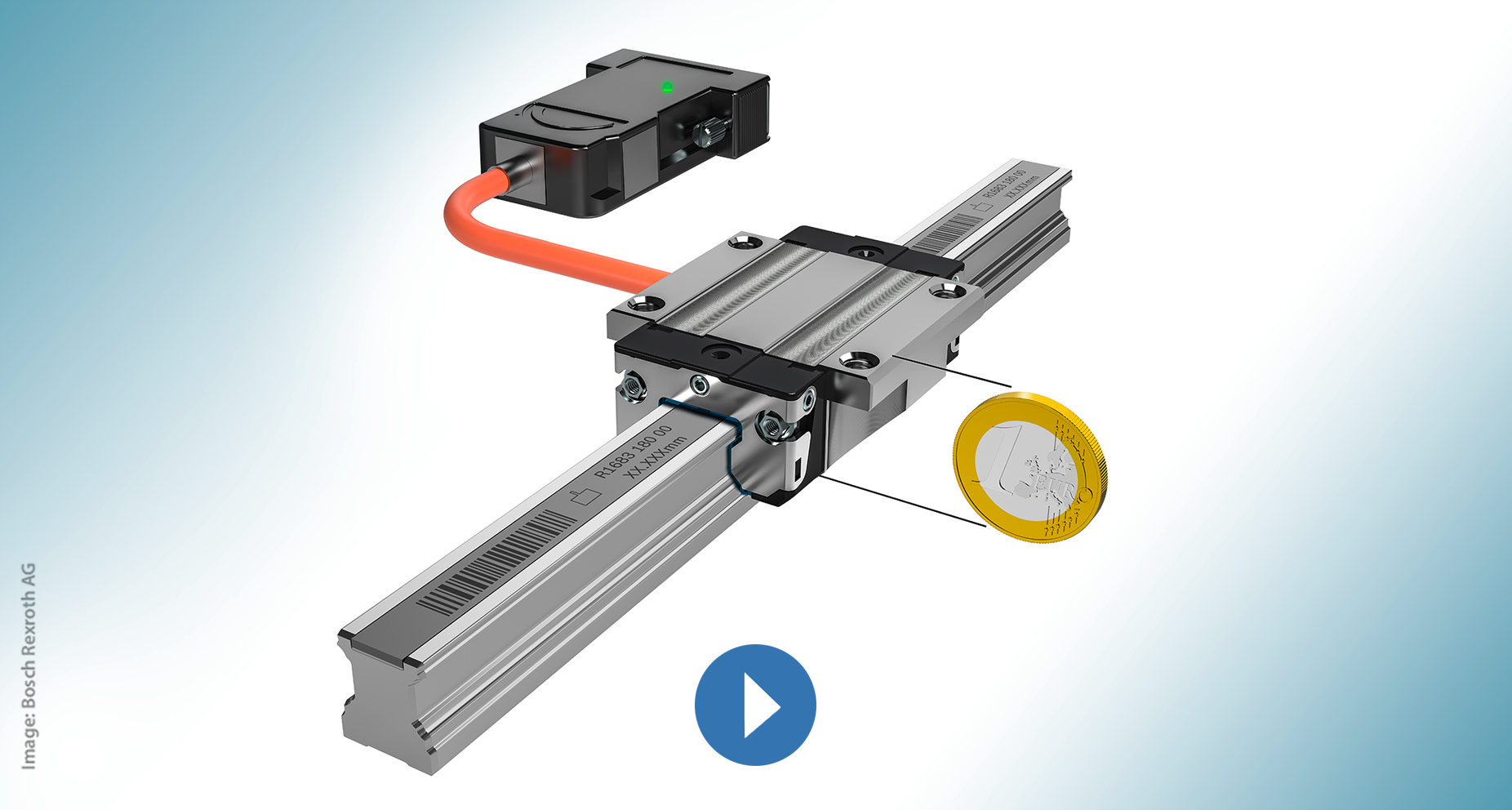 Versatile integrated measuring system
Bosch Rexroth has expanded its existing range of IMS products for ball rail systems, adding a second product with integrated encoder for cost-effective magnetic measuring principle.
Both solutions measure the position of the runner block contactlessly with an absolute precision of ± 20 µm per meter and a repetition accuracy of ± 1 µm at speeds of up to 5 m/s. The measuring length is up to 17.8 m with several rail sections. The advantage of absolute over incremental position measurement lies in the start time. The IMScompact is ready for use after it is switched on or after a power cut – with no referencing. The wear-free measuring system can be used in a variety of handling applications and general automation solutions.
Thanks to the high level of EMC protection provided by the measuring electronics integrated into the runner block, the IMScompact is also suitable for use with linear motors. In order to protect the scale against dirt and damage, a special cover strip which does not affect the magnetic measuring principle is available. The IMScompact fits easily into small spaces. As a result, absolute position measurement can be achieved cost effectively in applications with low masses and small linear guides, e. g. in digital cutting devices for metal, plastic, textiles or glass. In size 15, the total height of the runner block and rail is roughly the diameter of a 1 euro coin.
Combi-interface for analogue and digital measurements
The sensor system is supplied already adjusted, standard components make engineering and commissioning easier. Thanks to a new combi-interface, the position values can be transferred either in digital form via SSI or in analogue form with 1 Vpp. Depending on the application, both signals can also be combined, e .g. for position control in highly dynamic axis movements with servo drives. Digital data transfer is suitable for positioning via a PLC display or visualization via an SSI display.
▪

ds

Find out more now!