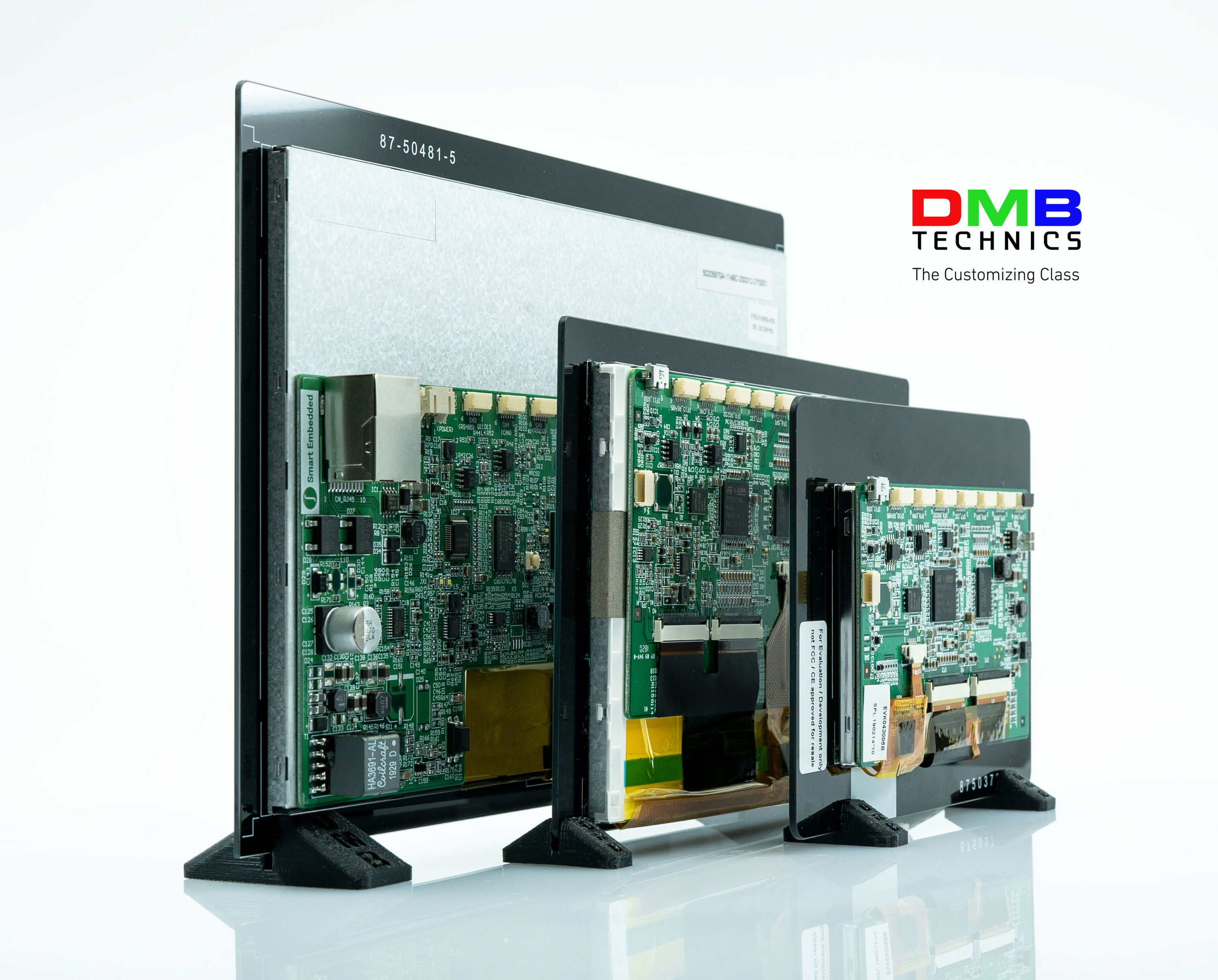 Smart Embedded Displays for HMI
Highly integrated, intelligent displays are in high demand these days. Most of the time, the modern HMI (Human Machine Interface) is complex and requires more processor resources than the control of the actual application. With a smart embedded display product, DMB Technics covers a large part of the requirements for current HMI and makes computing power available where it is needed.
Customers can thus use their applications in a targeted and efficient manner and benefit from a fast time to market. Tests, qualifications, and various checks are carried out by the manufacturer in advance. The complete procurement of components is also taken over by the customers. By focusing on industrial products, the manufacturer EDT (Emerging Display Technologies Corp.) guarantees the availability of all components used. In addition, it also supports customers in ESD/EMC matters and offers pre-certification of the products – also with regard to CE conformity.