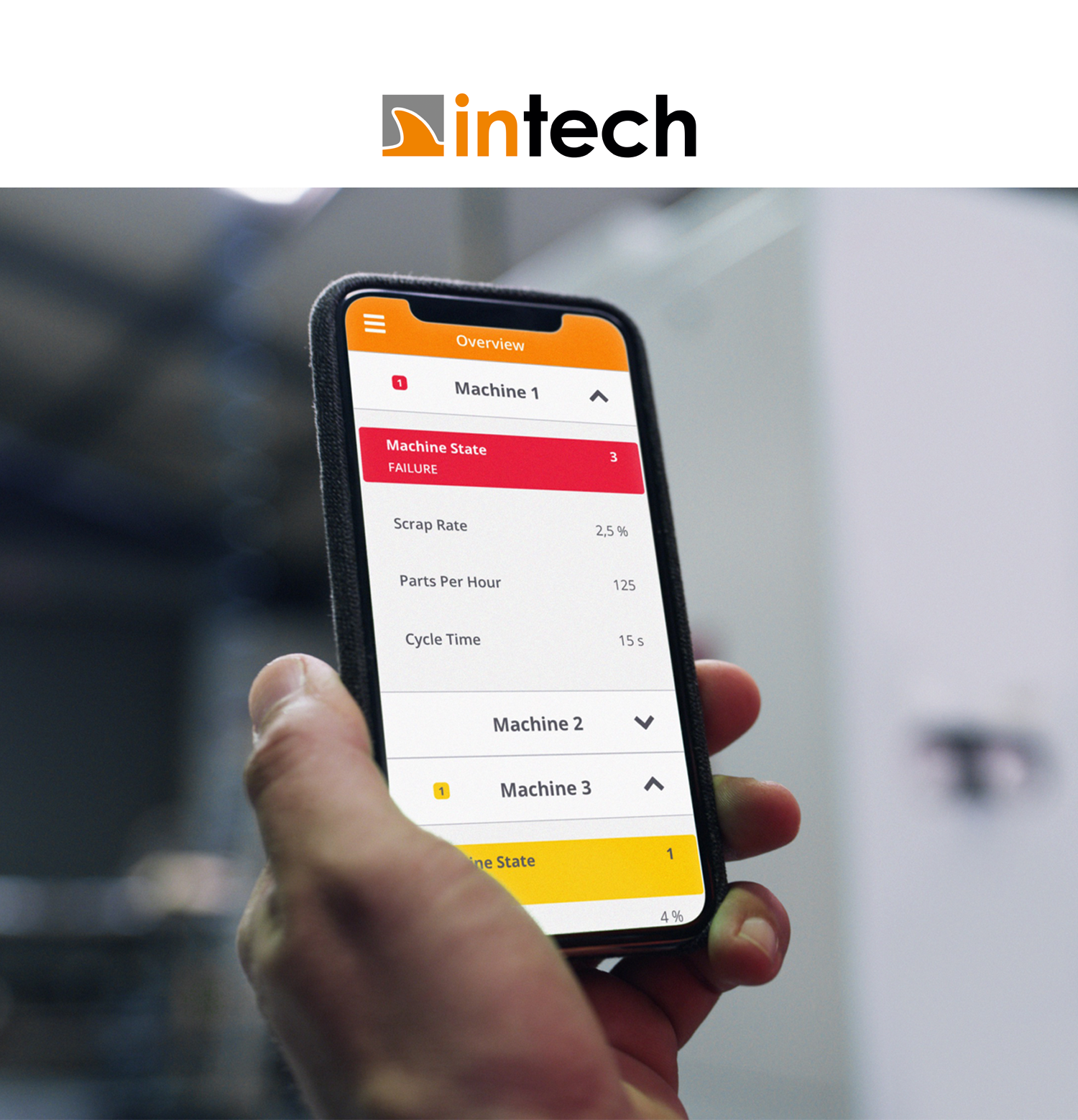 Intelligent mobile remote monitoring of industrial plants

Software
The mobile app easymon from in-tech enables real-time monitoring of machines and plants - worldwide and locally. The app supports the open control platform PLCnext Control and is available from Phoenix Contact's PLCnext App Store. On request, the engineering specialist in-tech can develop customer-specific extensions. Modification to other control families is planned.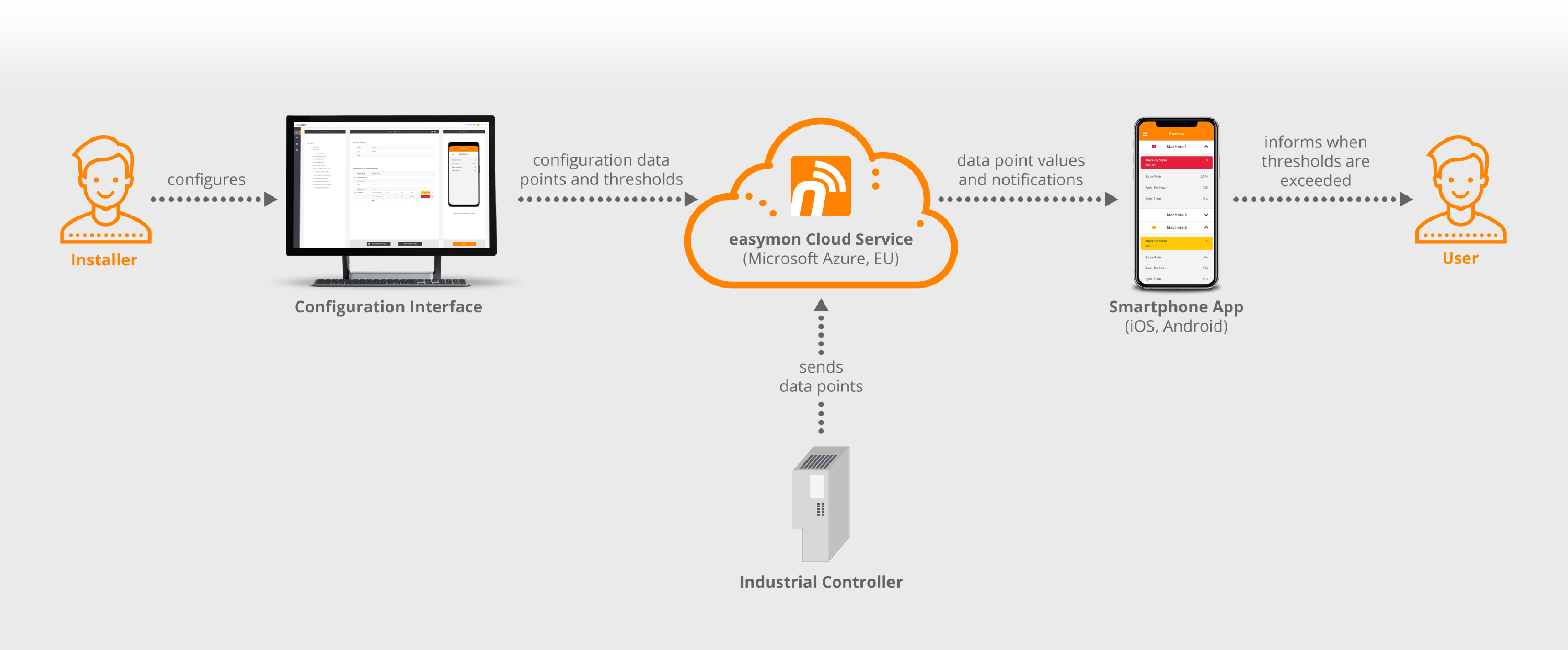 easymon function overview
Temperature too high, number of pieces too low, the conveyor belt stops? Engineering specialist in-tech has taken on these potential sources of danger in industrial operations and developed easymon. With this mobile software, users can conveniently monitor their machines and plants from their cell phones.
They can access data values from the control system live and are informed in real time if manual intervention is necessary. As of now, the software is available for the first time in Phoenix Contact's App Store. "All plant operators using PLCnext controllers from Phoenix Contact can download easymon and start using it immediately," explains Tobias Wagner, Managing Director at in-tech.
Monitor plants online and mobile
The installation and commissioning were deliberately designed by the developers to be very simple and intuitive. The process is as follows: If, for example, a plant is not to exceed a temperature of 60 degrees, the operator loads
easymon
from the PLCnext App Store onto the controller. The data points to be monitored are then selected via a convenient web interface and criteria for notification are defined.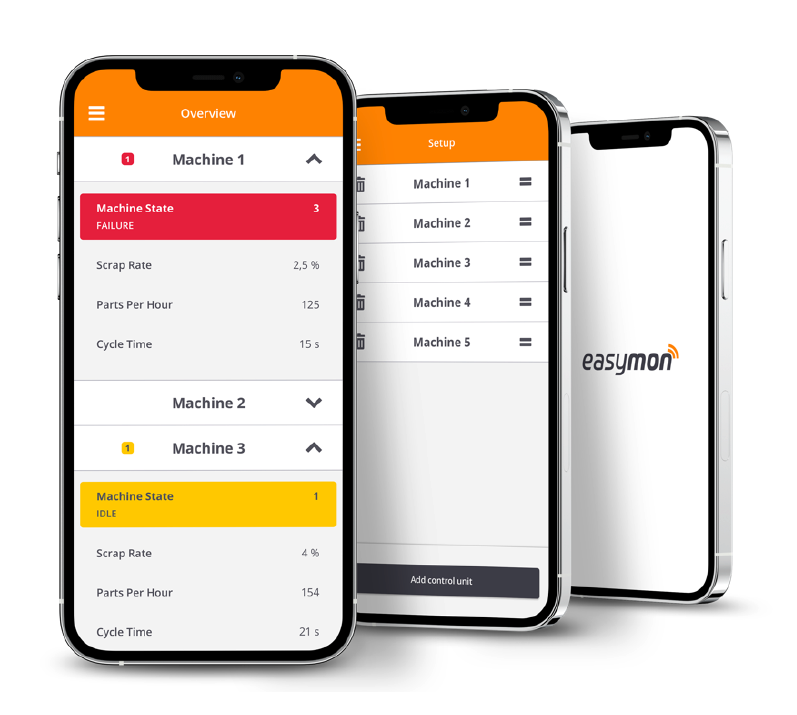 Loading...
Loading...