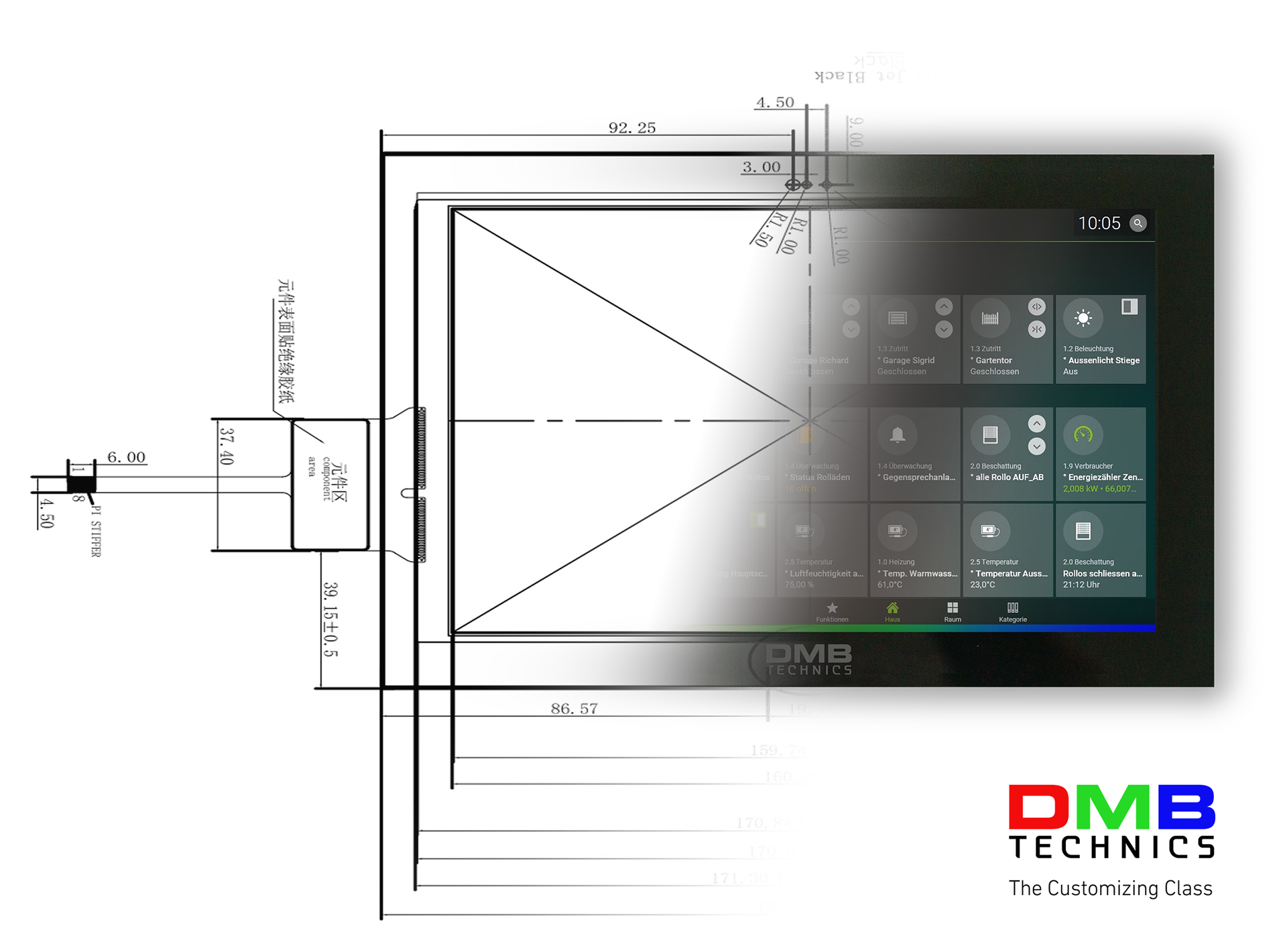 A look at transflective
LCD technology
Transflective displays are slowly but steadily gaining a higher market share. What are transflective displays, what properties do they have and how does the development continue? The article by display customizing specialist DMB Technics describes what is currently possible and gives an outlook on micro LED displays.
Transflective is an artificial word that describes the optical properties of displays. Displays in this technology have both a transmissive and a reflective light component. For simple, passive displays, such displays have been used for a long time.
In addition to the transflective properties, the display of colours is also desired. However, it is very difficult to achieve adequate brightness in combination with good colour values in reflective operating mode. Thanks to the widely introduced, innovative semiconductor technology – called LTPS (Low Temperature Polycrystalline Silicon) – the conductor path structures in the TFT have been optimised so that reflectance levels of up to 12 percent can be achieved with good colour values.